Today, you can bring your ideas to life with stunning visuals and animations by making just a few clicks. If you are already familiar with the best image generators, it's time to discover the top 7 AI video tools that are sure to impress!
What are video generators?
AI video generators are an exciting development in the world of multimedia. They allow users to quickly and easily create high-quality videos with minimal effort. These tools are now becoming popular in many industries — from marketing to education.
With a video generator, you can turn any idea into a professional-looking production. They can take data from sources such as images, audio, text and even other videos, and then generate a new product with the same information. So there is no need for fancy software or expensive equipment to create a video for your business or personal use.
Who can benefit from AI video generators?
AI video generators transform the way content is created and distributed. Here are some of the groups that could benefit from using them.
Businesses
Businesses of all sizes can use AI video generators to create customized videos helping to engage with their customers in new ways. For example, they can generate personalized tutorials or product demonstration videos tailored to customers' interests. Entrepreneurs and marketers can also use a video generator to produce promotional videos for special events, such as sales and discounts.
Educators
Educators can use these tools to quickly create educational content that engages students and encourages learning. For instance, they can make explainer videos, short lectures, and animated lessons to help students better understand a concept. AI video generators can also produce simulations that provide students with hands-on experience in complex topics like AI machine learning or programming.
Content Creators
They can use AI generators to create content tailored to various platforms such as YouTube, TikTok, and Instagram. With modern technology, content makers have a chance to experiment with different ideas without investing time and resources into making lengthy videos from scratch.
Marketers
Marketers can leverage AI video generators for effective storytelling and brand promotion. For instance, they could use it to create customized product ads, compelling campaigns to generate leads, or explainer videos to help customers better understand their products. AI video generators can free up marketers' time so they can focus on other important tasks.
The best AI Video Generators
We've gathered a list of the top AI video generators to help you make amazing videos in no time. Whether you need to create an explainer video, product demo, marketing film or corporate presentation—these tools provide all that and more.
1. Synthesia
Synthesia is a video generator that helps you create engaging, high-quality videos in minutes. It has a rich set of features, which is the reason why it's ranked first on our list. With 85+ AI avatars, 55+ video templates, and 120+ languages to choose from, you'll never be short of creative options.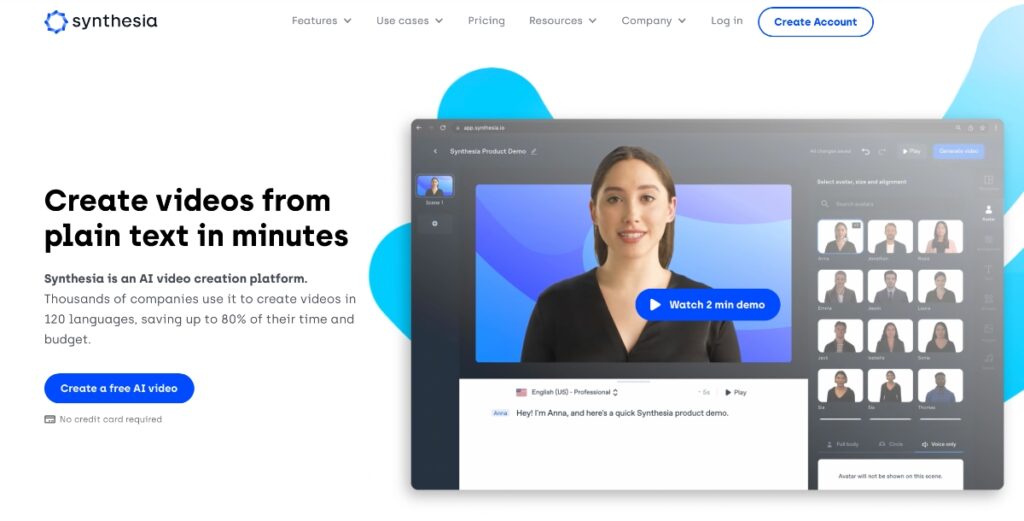 You can also create screen recordings directly in the app with their screen recorder and trim, crop and edit your clips with ease. Plus, you can upload your own brand assets to ensure consistent branding across all of your videos.
Need some background music? No problem! Synthesia provides access to royalty free tracks or you can upload your own. Plus, it's easy to update your videos—just duplicate them and make a new one in minutes.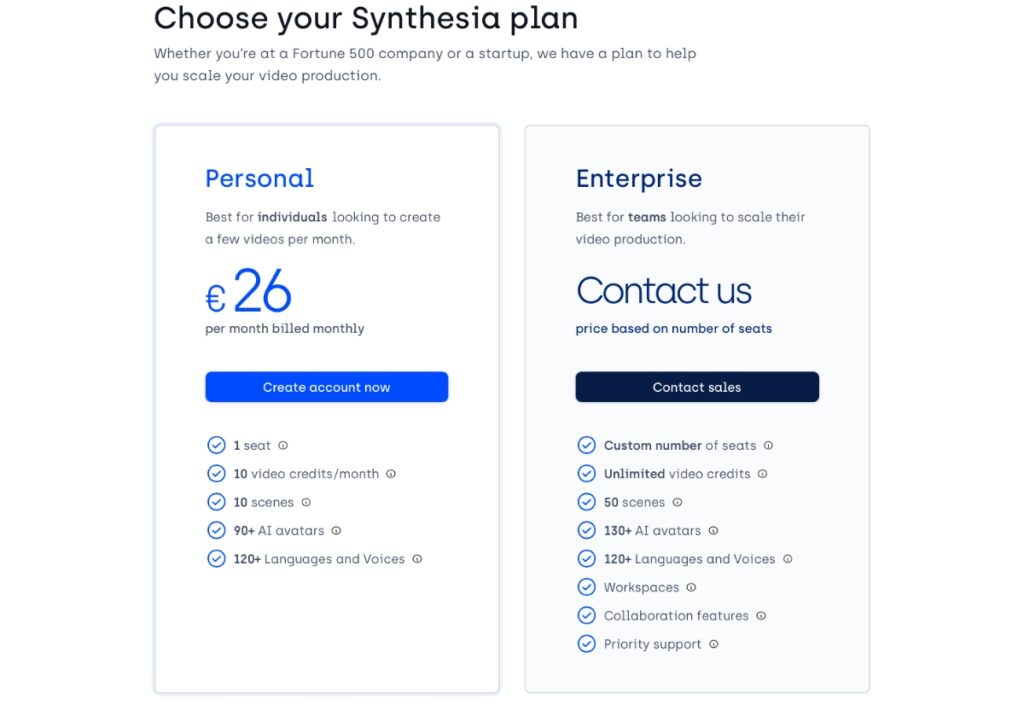 And that's not all – Synthesia also includes an Academy full of on-demand educational materials so you can get the most out of this amazing tool.
You also get fast and secure access with SAML SSO support for everyone in your organisation. And when you're done creating a masterpiece, download your videos in full HD (1920×1080) resolution.
2. Make-A-Video
Make-A-Video uses natural language processing to quickly turn text prompts into video clips. Now, anyone can produce professional-looking videos without hours of editing or any technical knowledge. And with just a few lines of text, you can generate unique and captivating visuals that capture your message.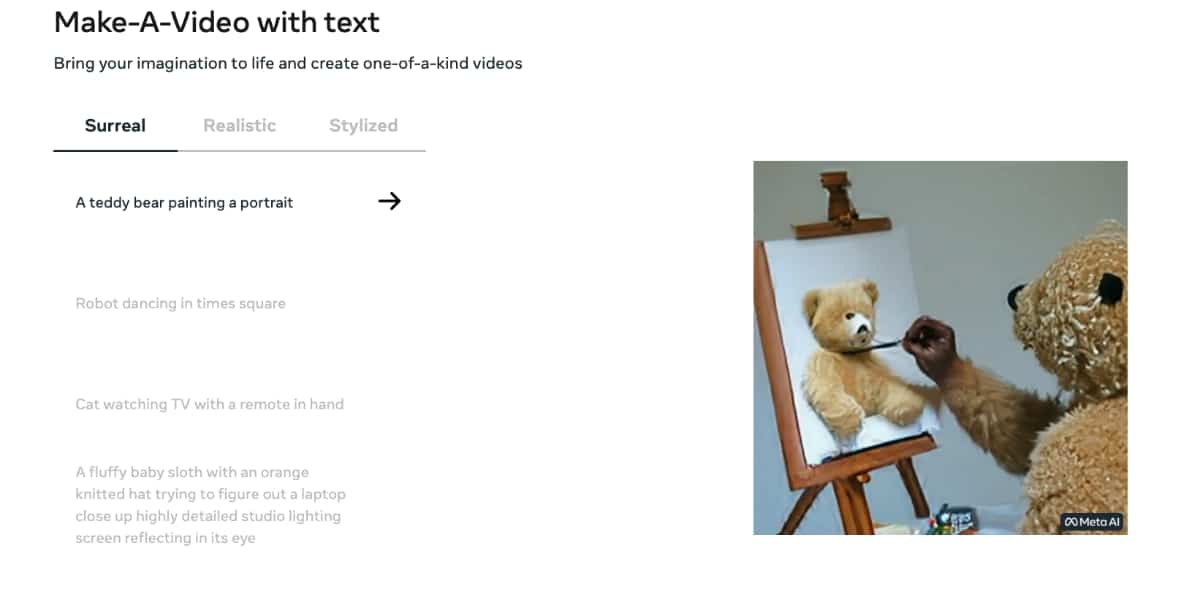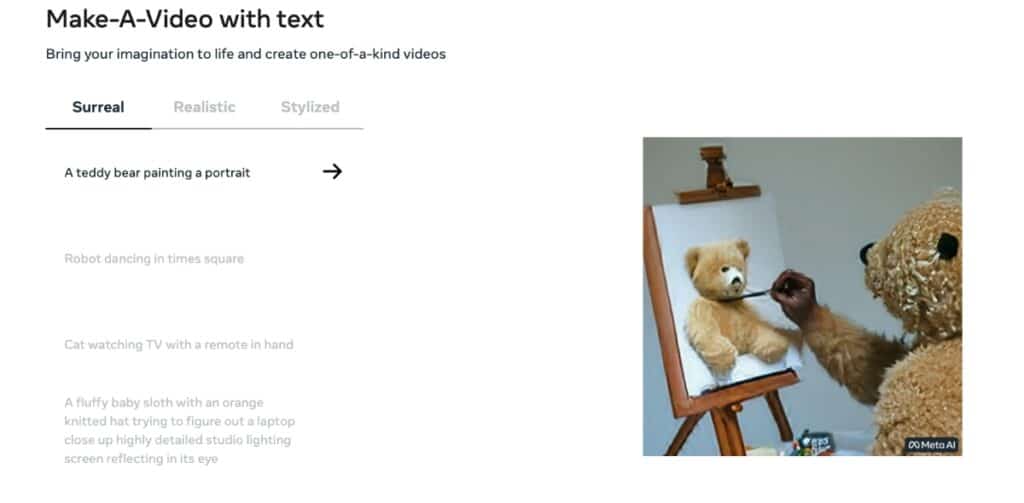 Make-a-Video AI is built on a strong ethical foundation. All of the datasets used are public, so everyone can benefit from this technology without any privacy concerns. It's also designed to be transparent and reliable, giving you peace of mind that your work is secure.
3. Elai.io
Elai.io is a video creation tool designed to help businesses create videos from texts or images with less resources. It has an intuitive user interface and powerful editing tools, so you can create content without the need for specialist design or technical expertise.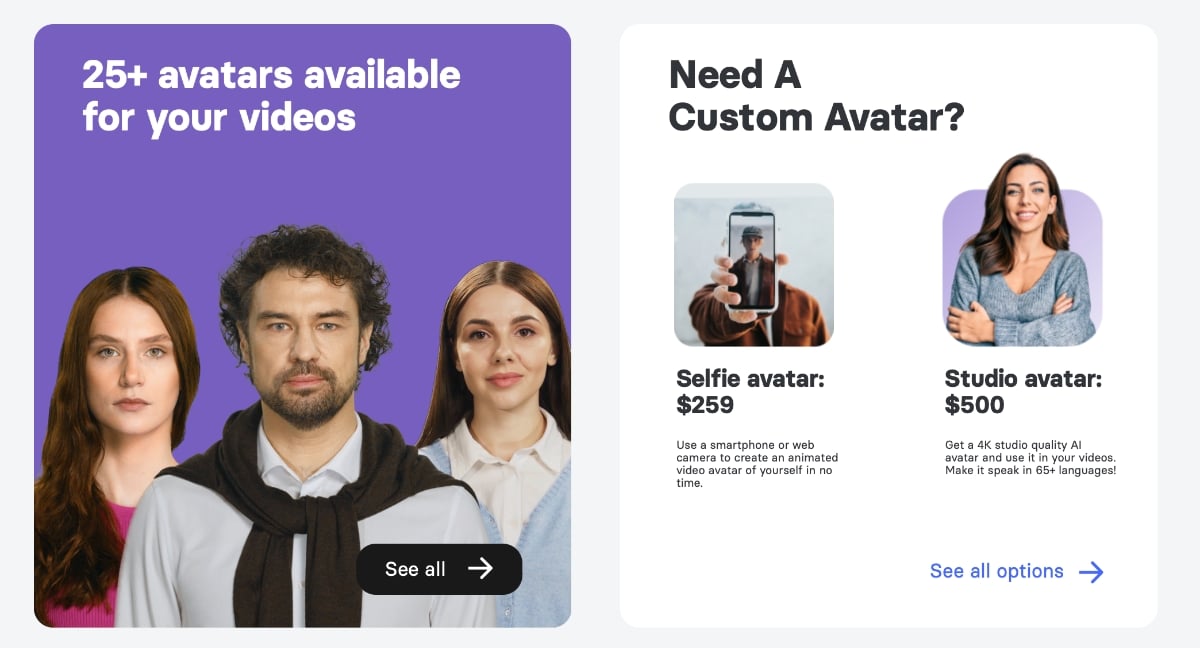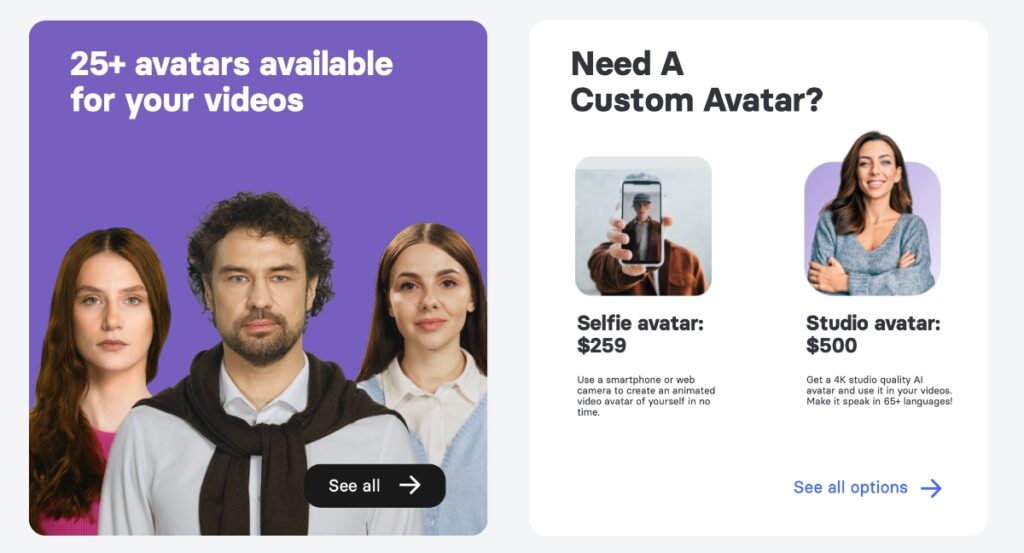 At Elai.io, users can choose from a library of high-quality motion graphics and transitions, customize fonts and colours, add voiceovers and music, share their work online or download it as an MP4 file. Plus, its AI technology ensures your videos are always optimized for social media platforms like YouTube and Instagram.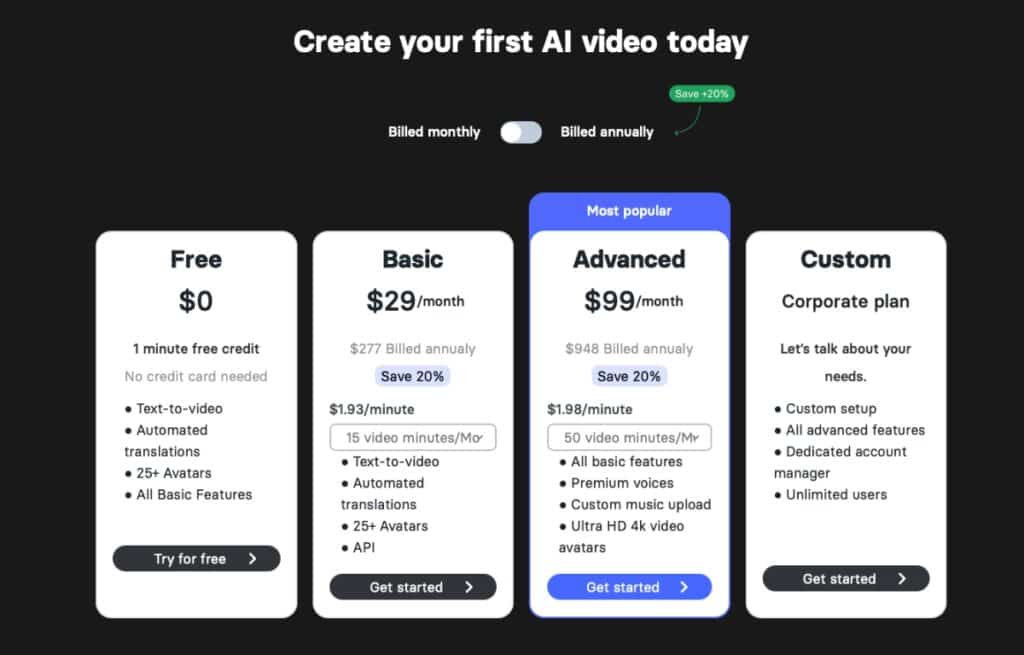 4. Steve AI
Steve AI helps to create compelling stories from blog posts or audios in minutes. With its advanced artificial intelligence (AI) capabilities, Steve AI automates the entire process of creating videos from start to finish.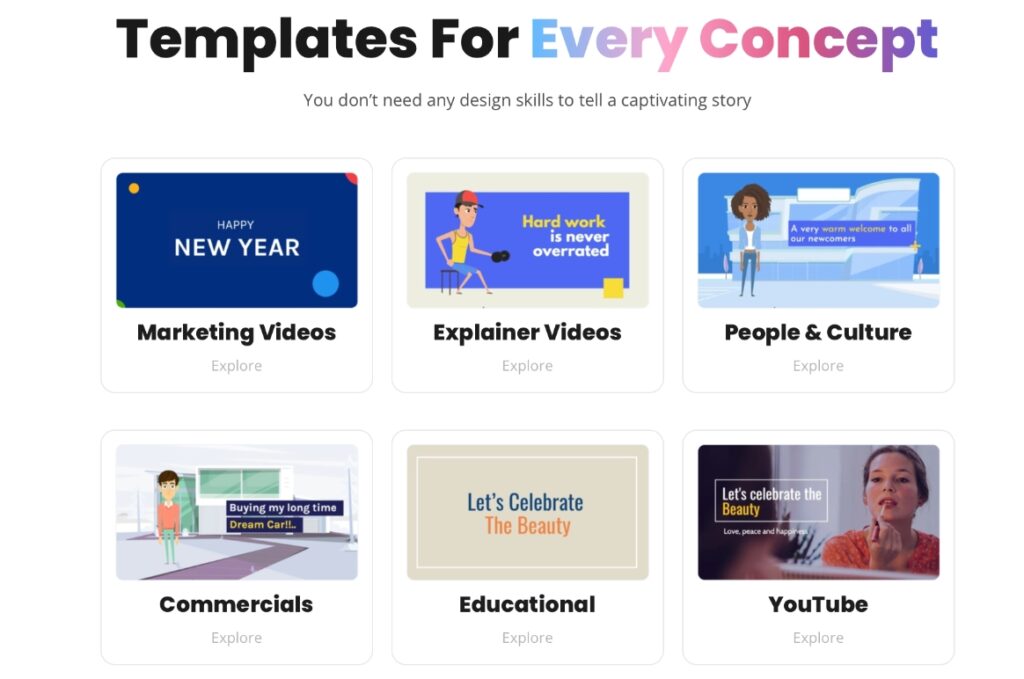 Steve AI has a range of templates, including those for social media, infographics, Youtube, and even greetings. Besides, you can find more than 100 lip-syncing AI animated avatars on the website.
With Steve AI, you can choose among a wide range of use cases: engaging ads and promotions for your business or product, instructional videos using pre-defined templates, professional highlight reels from footage of events like concerts or conferences, compelling stories from photos and video clips, unique cinema-style promotional videos for your business or product, and much more.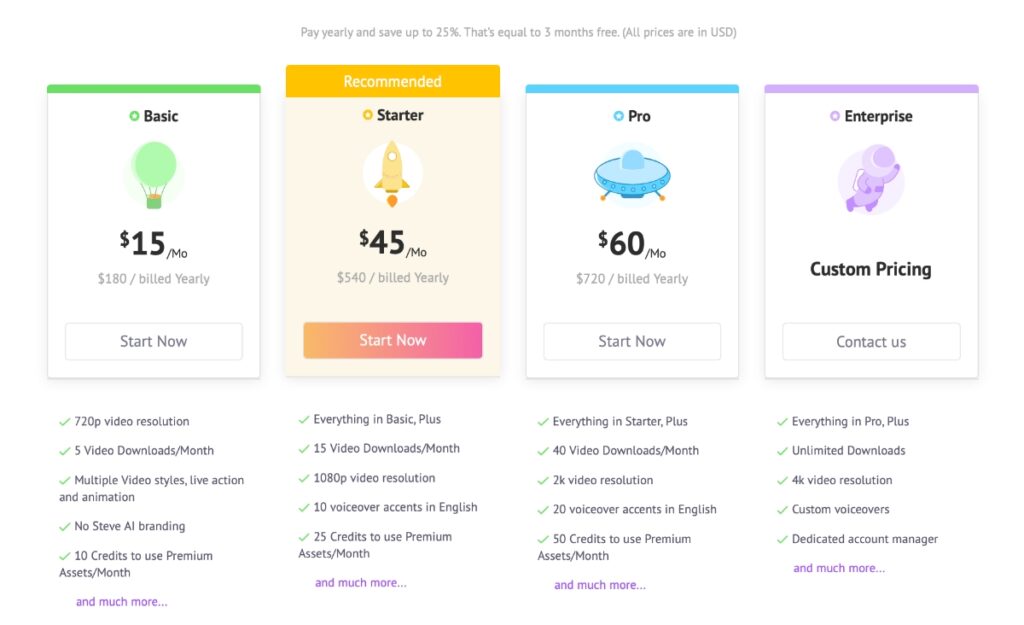 5. Movio
Movio AI is the future of video creation. With a few clicks, you can generate real human avatars that lip-sync with over 40 languages and create text-to-video in minutes. And no editing skills are required.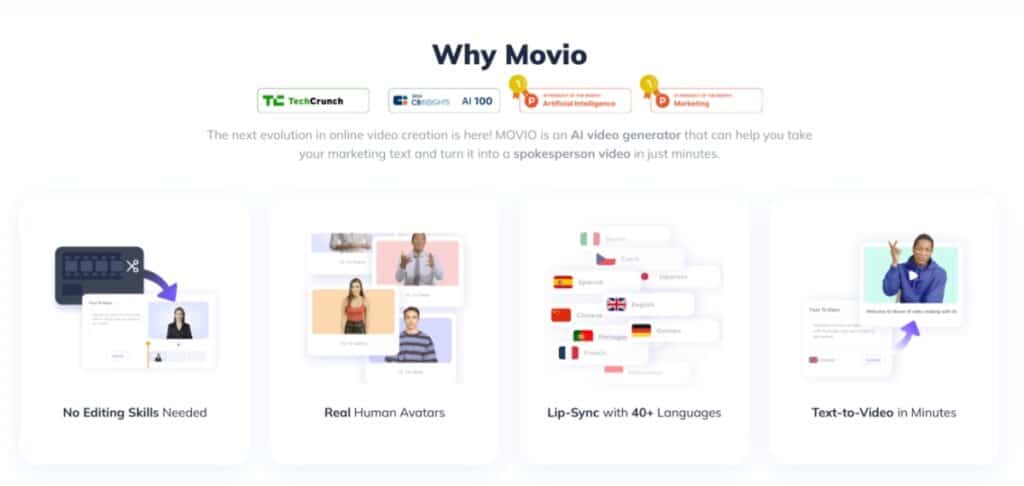 To get started, select the character that best suits your needs. The Movio AI library has a wide range of characters and backgrounds to choose from. Once you've chosen your character, type in the script for what you want them to say. Make sure you write as if you were talking directly to the viewer.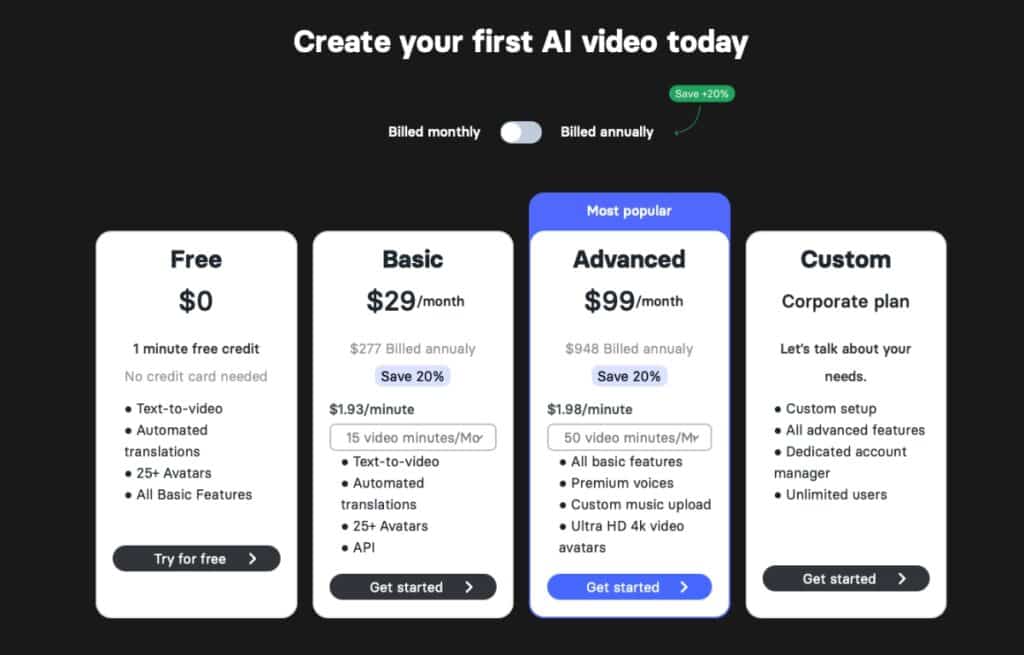 Then submit your script and Movio AI will generate a video with your chosen character speaking out loud. You can then preview and publish the video on social media or other platforms.
6. FlexClip
FlexClip was designed with beginners in mind. It is perfect for anyone who wants to make professional-looking videos without spending hours learning how. With FlexClip AI, you can customize existing templates or start from scratch—there are tons of media elements available for you to choose from.
Plus, its AI smart editor helps you select the most appropriate AI produced music, transitions, and effects for your project. Start by adding videos and photos from your computer or stock libraries into the storyboard.
You can also trim, rotate, zoom in/out media to make them fit perfectly together. Take your customizations up a notch with text, music, and voiceover options. Finally, download your AI video in various ratios and resolutions or easily share it online with the world.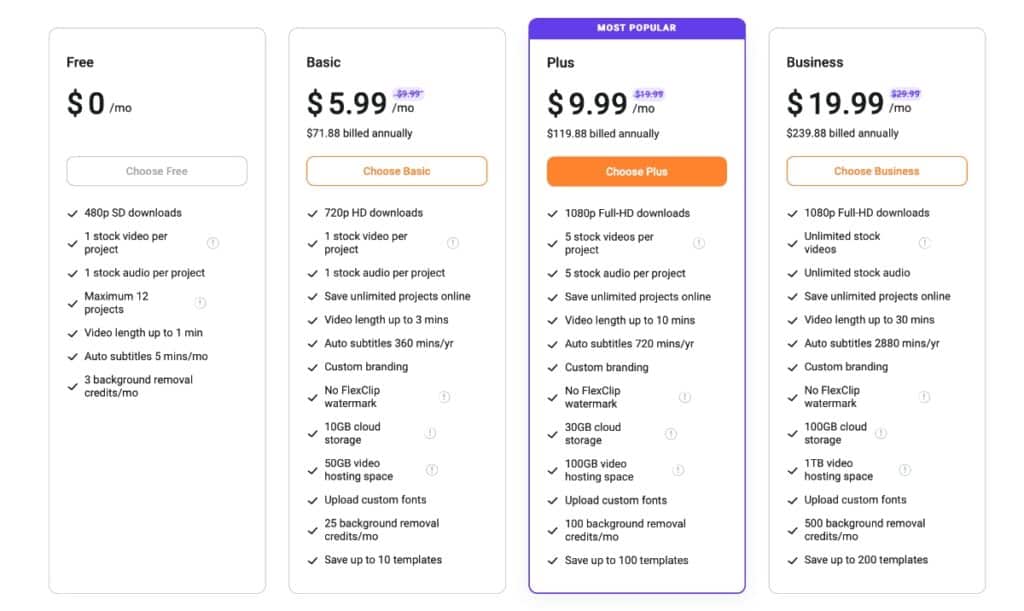 7. DeepBrain AI
Deepbrain AI is the perfect tool for creating your own unique AI avatar videos. Their Text-to-Speech feature allows you to turn your text into realistic AI videos. The AI-powered platform offers over 100 fully-licensed AI avatars. Plus, with more than 55 languages you can spread your message across the world.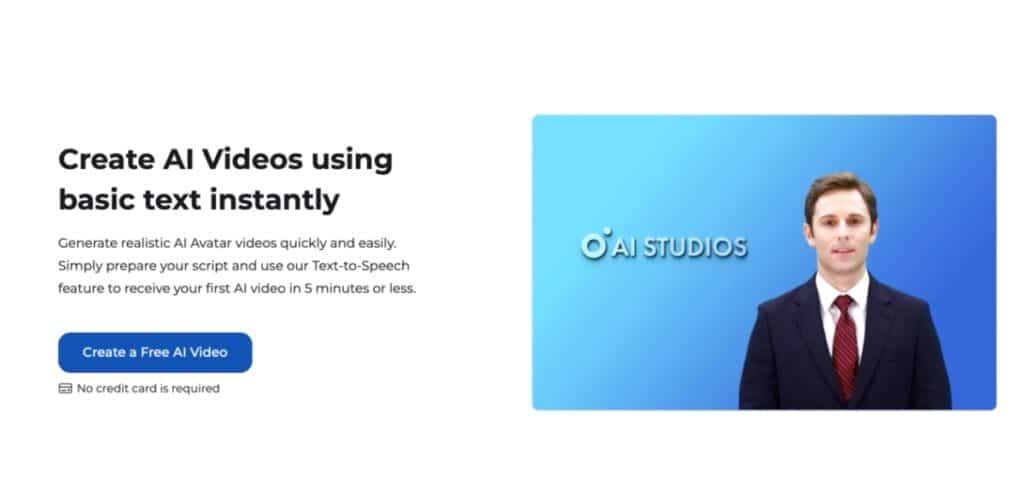 DeepBrain AI prebuilt video templates make it easy to produce training videos, how-to guides, marketing materials, explainers and news stories. And if social media is your thing, their templates are optimised for YouTube, TikTok and Instagram.
Plus, when you're ready to get started editing your masterpiece, their hassle-free online video editor makes it seamless. There's no need for lengthy tutorials or complicated software. You just need to drag, drop and get creative.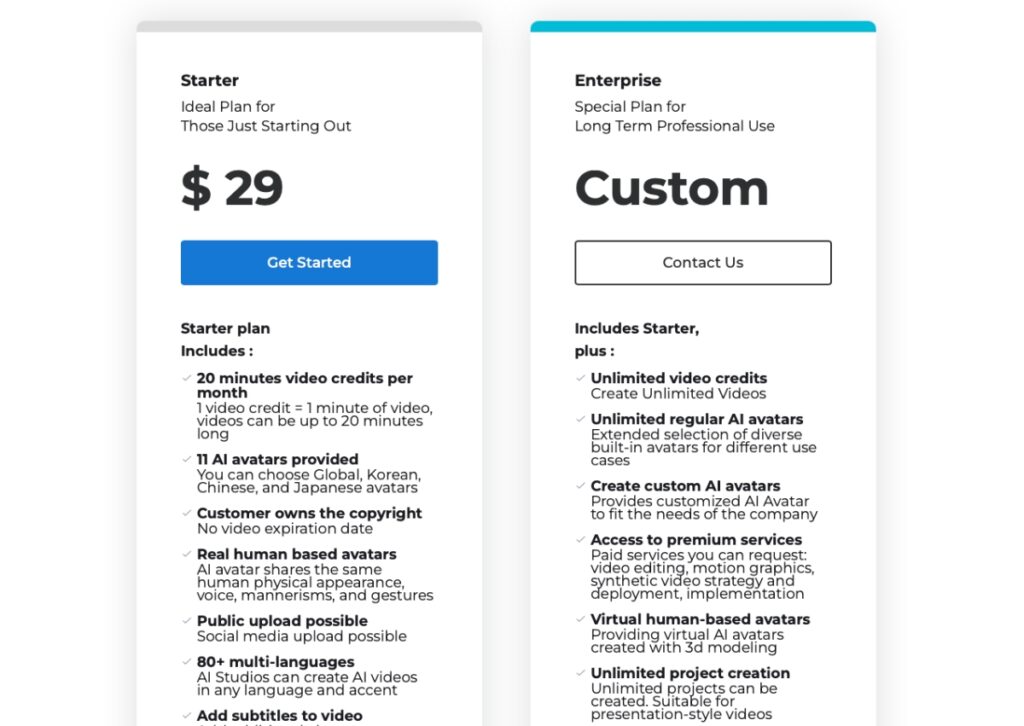 Will AI video generators replace humans?
AI Video Generators may have some advantages over human video creators, but they cannot replace humans entirely. AI can be used to create videos quickly and efficiently, without the need for manual labor or specialized skills, which saves time and money.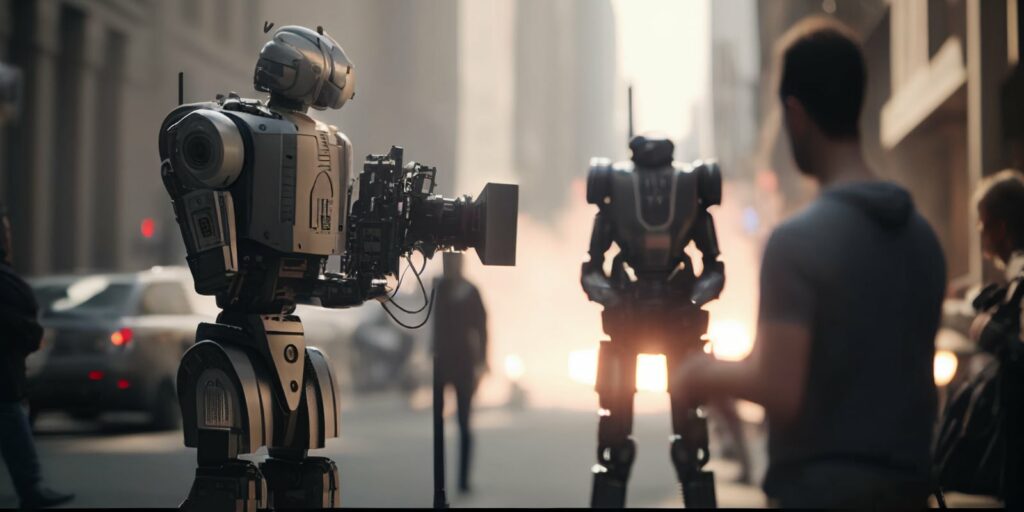 However, there are many areas where AI cannot replicate human creativity and insight. Human video makers bring a unique perspective based on their experience, knowledge, and understanding of the subject matter that can't be entirely replaced by AI.
They can also interpret user feedback and make adjustments to their work in real-time to ensure it meets the needs of the viewer. Finally, human video makers provide an emotional connection with viewers that AI simply can't match.