If you're looking for creative ways to spruce up your digital content, look no further! AI image generators are a great way to add some visual appeal and spice up your articles, websites, and projects. Here is a list of some of the most incredible image generators out there that will help you get inspired and create amazing images in no time.
What is an AI image generator?
An AI image generator is a type of Artificial Intelligence (AI) technology that can create digital images based on input data. These images can be used to create graphics, designs, or animations.
See here how it works when entering this (pretty extensive) prompt in an image generator:
Anime art, anime key visual of elegant young female, long blonde hair and large eyes, finely detailed perfect face, laying down in the grass at sunset, golden hour sunset lighting, extremely high quality artwork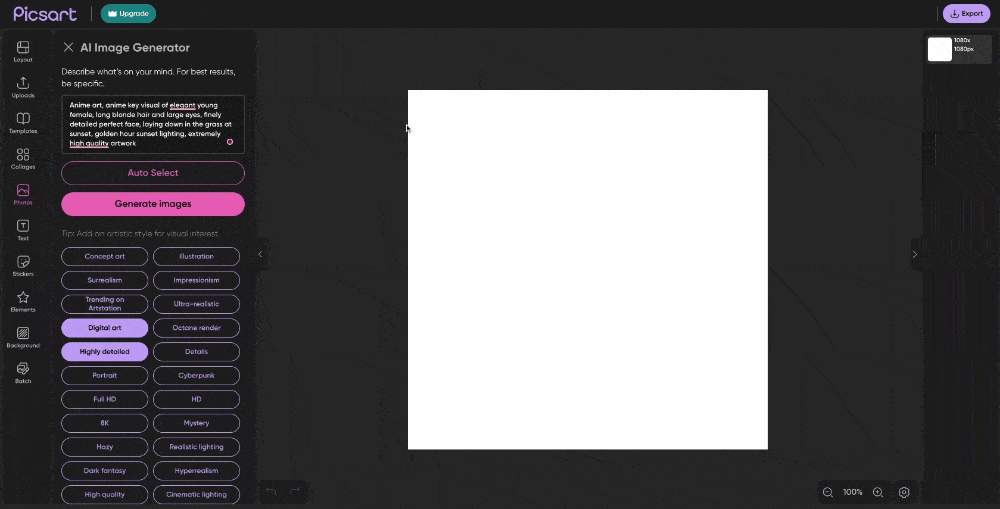 As you can see in these AI-generated examples, there are many styles to choose from and many prompt directions you can go. Here's the outcome of the above prompt generated with Picsart: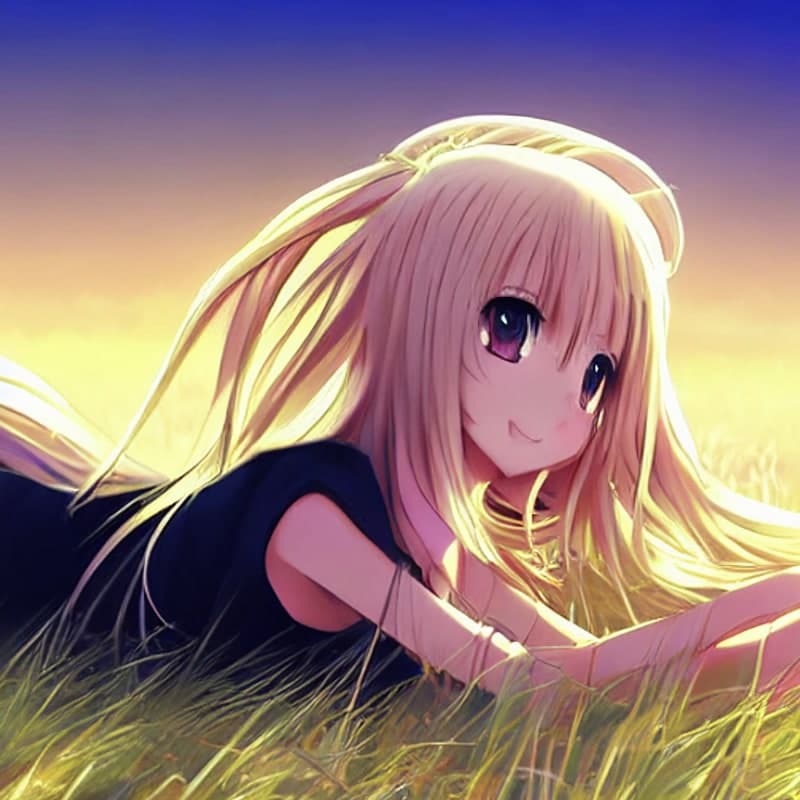 AI image generators like this are constantly trained by using machine learning algorithms to recognize patterns in the input data and produce visuals that accurately reflect the shapes, colors, and textures of the original data.
AI image generators are becoming increasingly popular as they can create realistic images quickly, without any manual input. This makes them highly valuable in fields such as advertising, video game design, and medical imaging. So how can you implement AI to catalyze your business?
Who needs an AI image generator?
AI image generators are a powerful tool that can help businesses, developers, content creators, marketers, and web designers quickly create visuals without having to manually design them. Read how they can benefit from this tool below.
Businesses
AI image generators can be used by businesses to help them create custom images quickly without having to hire a graphic artist or photographer. For example, if a business needs an image of a product for its website or marketing materials, it could use an AI image generator to create the image in just seconds.
Developers
Developers can use AI image generators to create high-quality visuals for their applications or websites. For example, if a developer needs to create an avatar for their users, they could use an AI image generator to quickly generate one without having to manually design it.
Content creators
Content creators can use AI image generators to help them quickly create visuals for their content. For example, if a content creator needs to generate an image of a graph or chart for an article, they could use an AI image generator to quickly generate it without having to manually design it.
Marketers
Marketers can use AI image generators to help them quickly create visuals for their campaigns. For example, if a marketer needs to generate images for an ad campaign, they could use an AI image generator to quickly generate the visuals without having to manually design them.
Web designers
Web designers can use AI image generators to help them create visuals for their websites and applications. For example, if a web designer needs to create an icon for a button on their website, they could use an AI image generator to quickly generate it without having to manually design it. This can be especially helpful when working with limited time and resources.
10 MoST Incredible AI Image Generators
Below we compare the most popular image generators to help you find out which of them can best meet your needs. We used the same prompt "a classic painting with a wooden frame of a writer sitting behind a desk in the middle of green midlands writing" for each AI tool, so you can see how they work given identical instructions. The differences in the result of the images are pretty mind-blowing to me, curious to learn what you think!
Fotor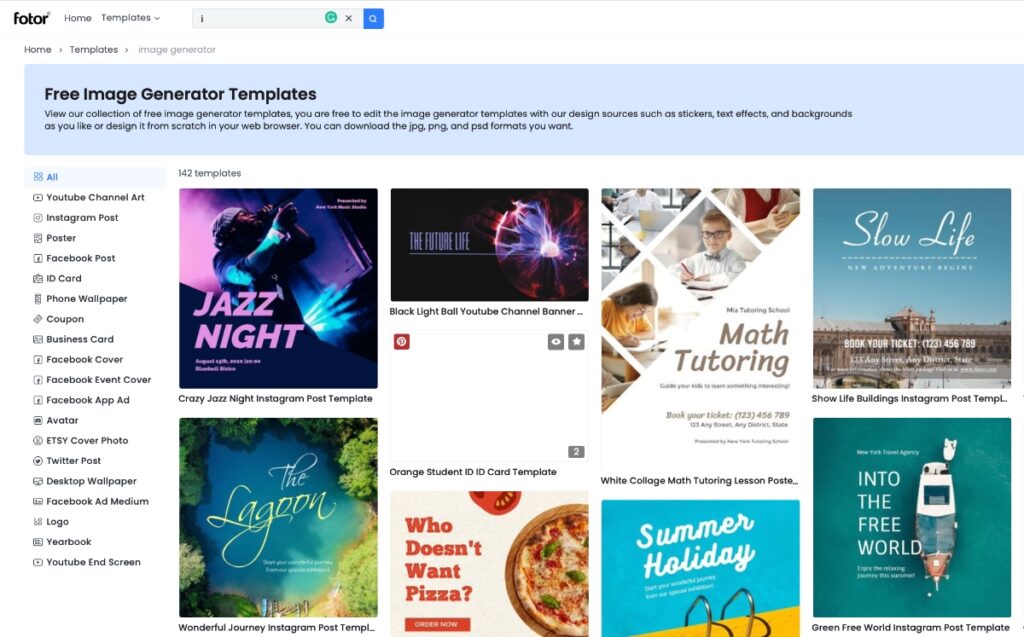 Fotor is an AI-driven image editor that allows users to create custom visuals from scratch. It is at the top of our list because of its ease of use. and customizability. This powerful tool gives you the ability to customize your visuals based on your brand's unique style and aesthetic preferences. W
With it, you can even create a quality NFT that might bring you success and a financial reward (here is a list of trendy NFT accounts to check out.)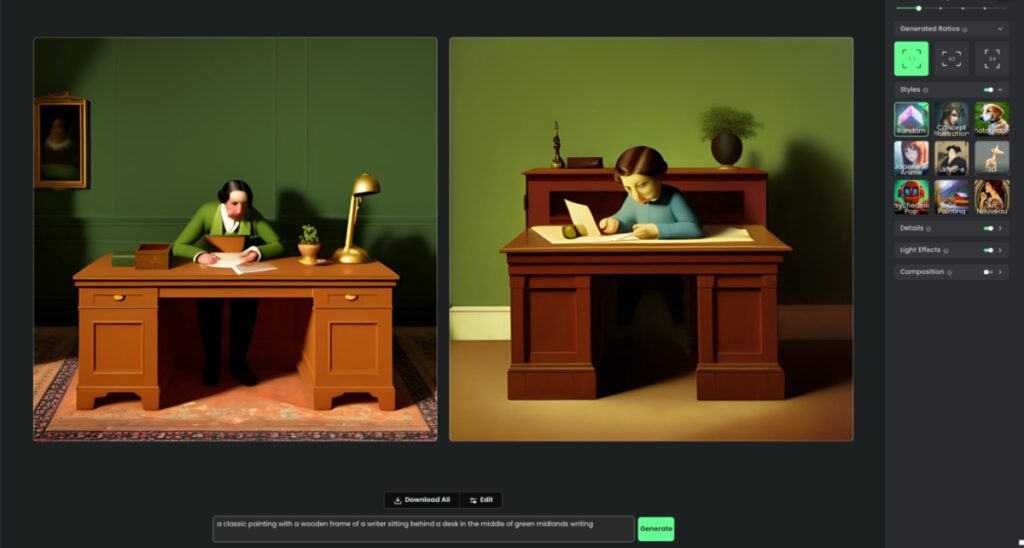 Just select one of their preset templates or start a project from scratch. Once you have chosen your template, you can upload your own images or search for stock photos within the platform for use in your project. You also have the option to experiment with creative effects like filters, text overlays, animations, etc., that are available through their library of tools.
Pricing Fotor:
Basic. US$ 0 /Month
Fotor Pro. US$ 8.99 /Month (US$39.99 Billed Annually)
Fotor Pro+ US$ 19.99 /Month (US$89.99 Billed Annually)
DeepAI
DeepAI stands out from the rest because it offers a comprehensive set of features that allow users to create realistic images quickly and efficiently.
DeepAI is an artificial intelligence platform that can generate images from text descriptions. With DeepAI, you can enter a simple sentence or phrase and have it transformed into an AI-generated image. You can also use the platform to create images based on a specific style like abstract art, cartoons, or photographs. The possibilities are endless!
Using DeepAI is easy. Just go to the website and click on "Create Image". Then, type in the description of what you want your image to look like. Once you've entered all the details, hit "Generate Image" and DeepAI creates your masterpiece. You can even save or share your creation with friends.
Pricing DeepAI:
$4.99/mo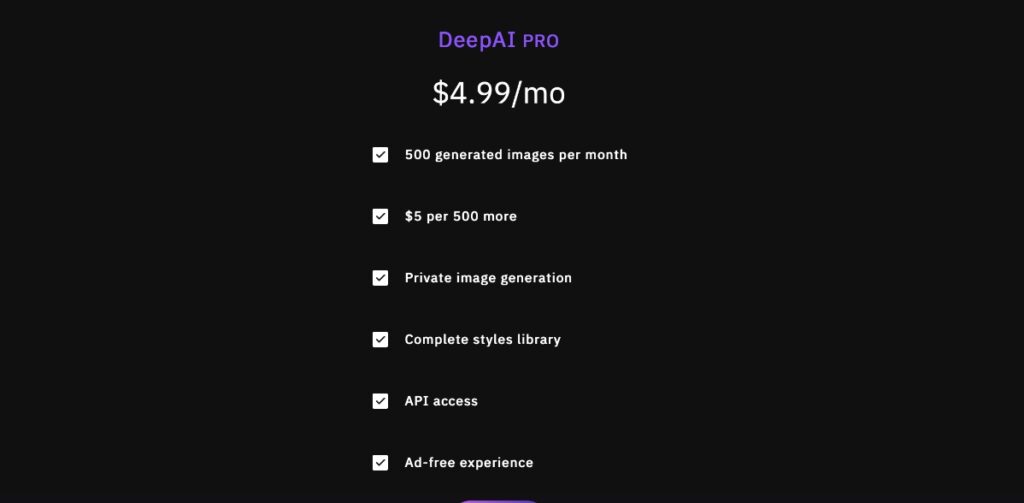 Craiyon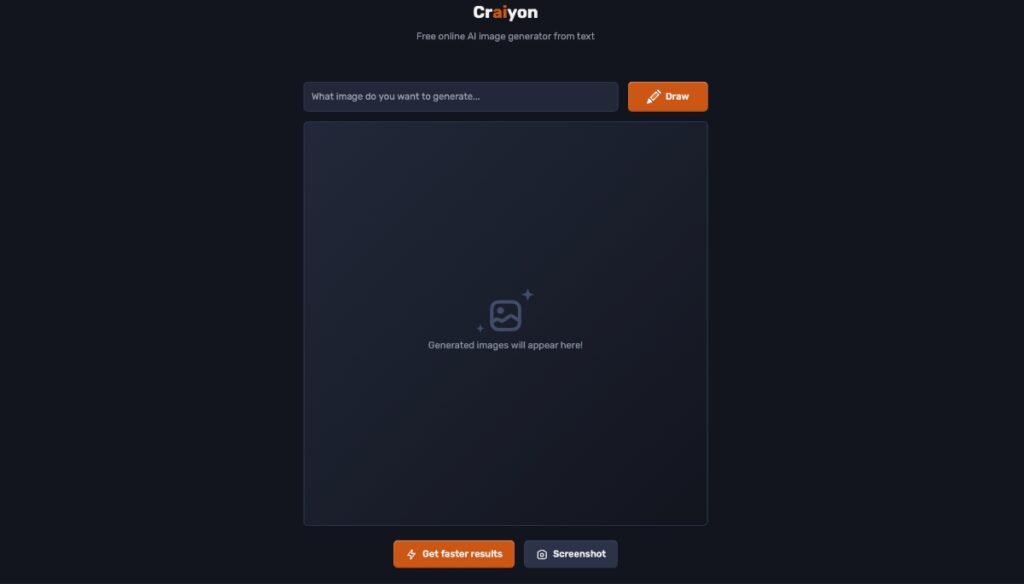 Craiyon is an easy-to-use and powerful web-based image creator that's ideal for creating visuals to accompany blog posts, presentations, and other digital content. Its features include drag-and-drop layouts, stock images, text editing, coloring tools, and more. With Craiyon, you can quickly and easily produce eye-catching visuals that will make your content shine.
Craiyon is the perfect choice for people who don't have a lot of experience with graphic design but want to add some flair and pizzazz to their content without having to learn complicated software. The user-friendly interface makes it easy to get started right away, so you can create visuals in no time.
The stock images and templates also make it easy to produce visuals that look professional and polished with minimal effort.
These features, in combination with its affordability, make Craiyon one of the top image generators on the market today. Whether you're a novice designer or an experienced pro, Craiyon has something to offer everyone.
Pricing Craiyon:
Free $0 / Month
Supporter $5 / Month (Billed yearly)
Professional $20 / Month (Billed yearly)
Picsart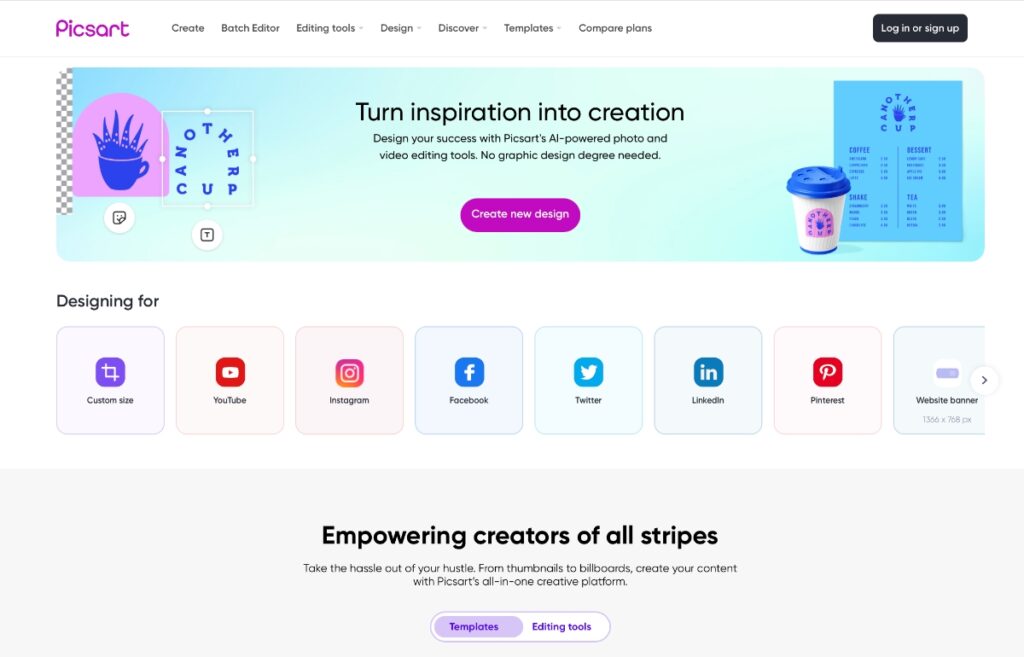 Picsart is a photo editing app that can be used to edit photos and create digital artwork. With Picsart, you can enhance your photos with filters, add text or stickers, draw on top of your images, and much more! It's an easy way to take your pictures to the next level.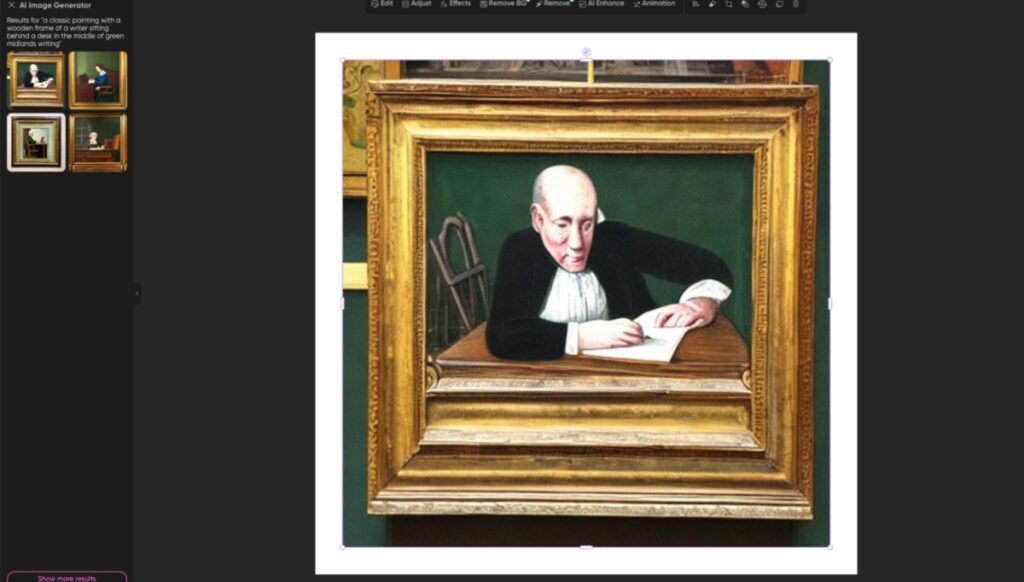 To start using Picsart, simply download the app from the App Store or Google Play. After you open Picsart, you can begin editing your photos and creating art with just a few taps. You can crop, adjust colors, add filters, make collages and so much more! Plus, there are plenty of fonts to choose from for adding text to your photos.
There are plenty of tutorials and guides available to help you explore Picsart's features and get the most out of them.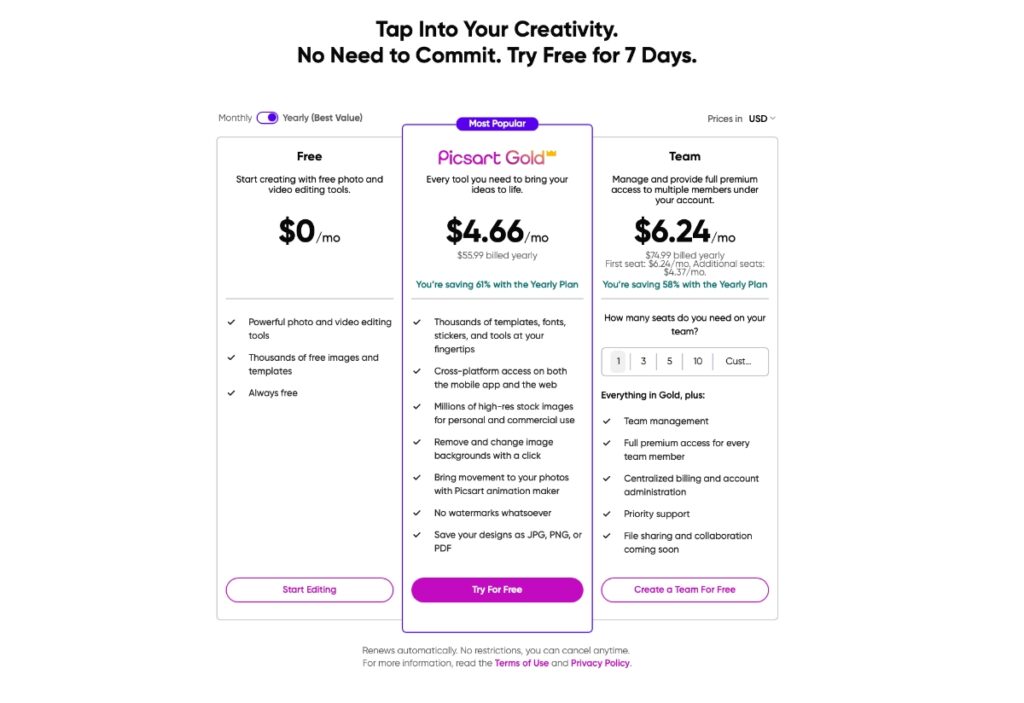 Pricing Picsart:
Free $0 / Month
Picsart Gold $4,66 / Month ($55.99 billed yearly)
Team $6.24 / Month ($74.99 billed yearly)
Hotpot.ai
Hotpot.ai is a powerful and easy-to-use image generation service that allows anyone to create high-quality images with minimal effort. With Hotpot.ai, you can quickly generate professional-looking images in just minutes.
To get started, simply upload an image or provide a keyword that you would like to use as the basis for the image. Hotpot.ai will then automatically generate a library of images that are related to your uploaded image or keyword, making it easy to choose the perfect image for your needs.
You can also customize the generated images to fit your exact specifications, such as changing colors, adding text and shapes, and more.
Pricing Hotpot.ai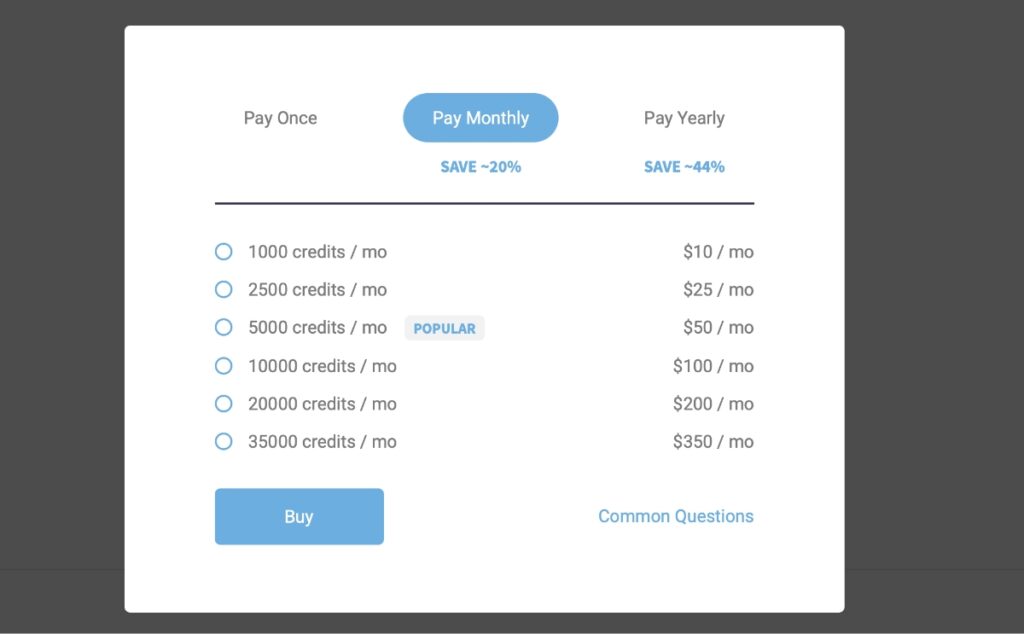 Dezgo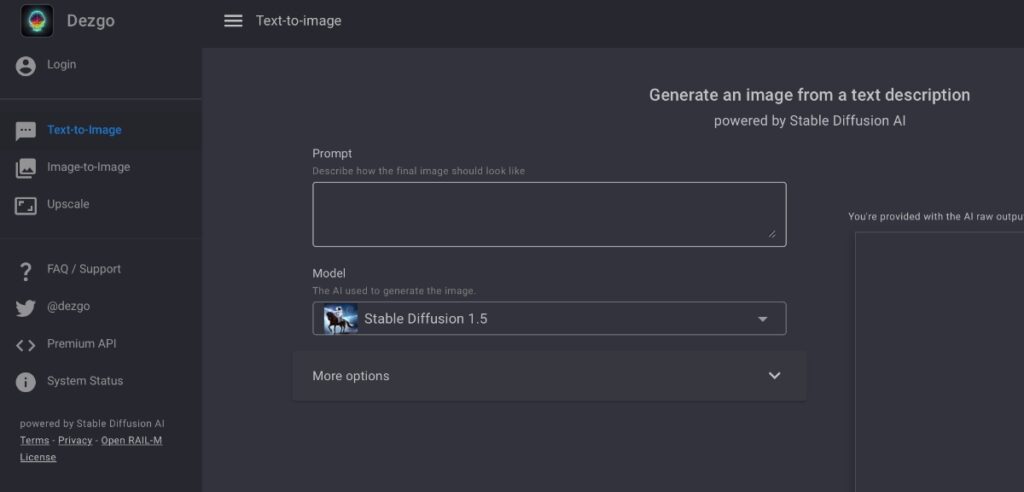 You can use Dezgo to quickly create eye-catching visuals, whether you need graphics for marketing materials, social media posts, or presentations. With Dezgo's intuitive user interface, you can easily customize your images by changing the size, adding text and shapes, or even uploading your own images.
To get started, simply select the type of image you want to create and then customize it as needed. Once your image is ready, you can download it or share it directly to your favorite social media platform.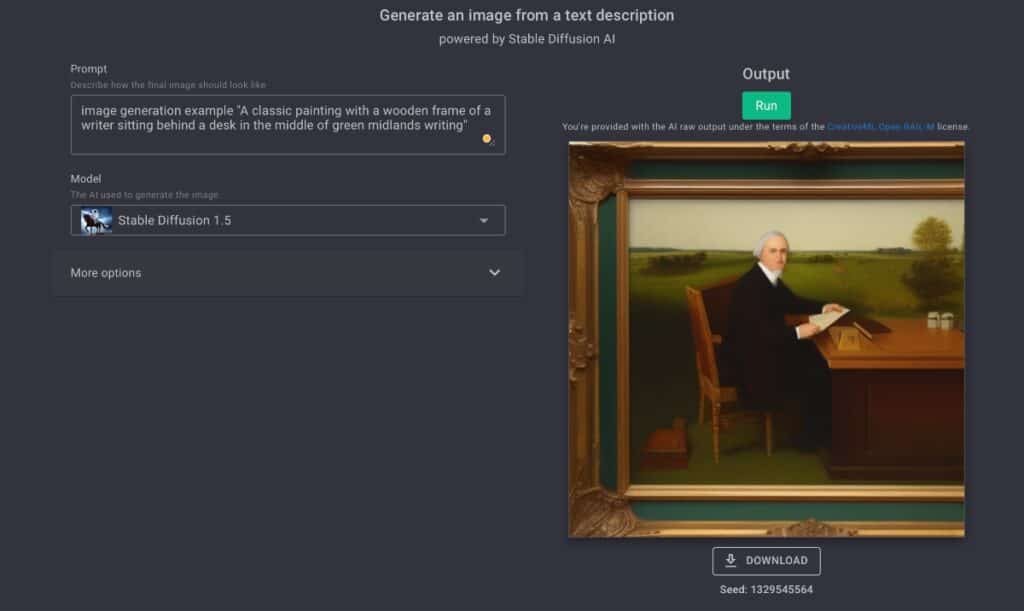 Pricing Dezgo:
Free
CF Spark
CF Spark helps users to generate high-quality images from any text or content. The process of creating visuals with the AI image generator is simple and quick. All you need to do is enter the text or content, select the desired template, and click 'Generate'.
In a matter of seconds, you will get a variety of options for your visual. You can then customize it to your liking by adjusting colors, shapes, sizes and more. With CF Spark AI Image Generator, you have access to numerous templates that are perfect for different types of visuals such as infographics, logos, banners, and more.


Pricing CF Spark
$9 / Month
Replicate
Replicate's Pixray image generator is a powerful and efficient tool for creating high-resolution images to use in visual presentations, advertising campaigns, websites, and more. The generator works by taking an input image and applying a unique algorithm to it that generates a remarkable number of variations from the original image.
These variations can be used to create stunning visuals with a wide range of styles. Pixray has a selection of built-in filters and transformation tools that allow you to quickly create the perfect look for your project.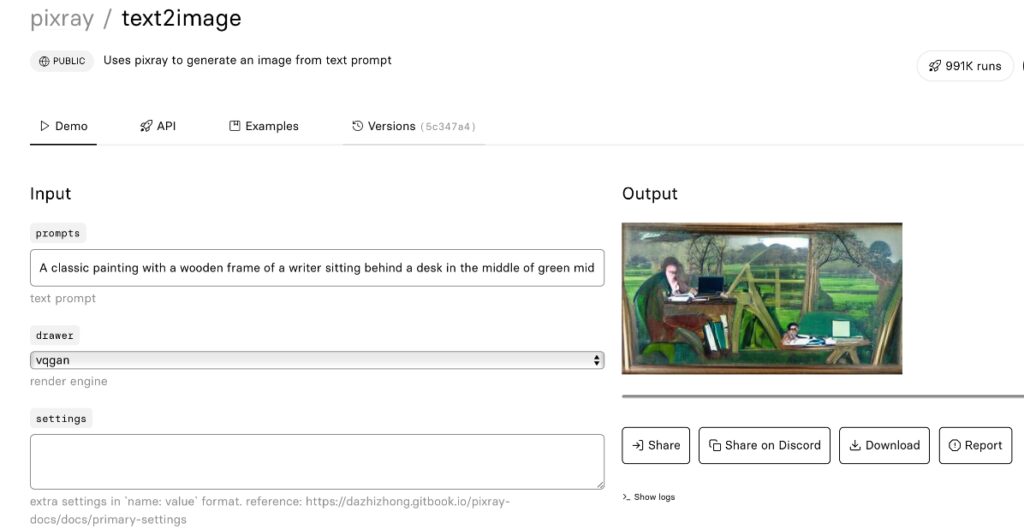 Pricing Replicate:
CPU $0.0002 per second (or, $0.012 per minute)
Nvidia T4 GPU $0.00055 per second (or, $0.033 per minute)
Nvidia A100 GPU $0.0023 per second (or, $0.138 per minute)
NightCafe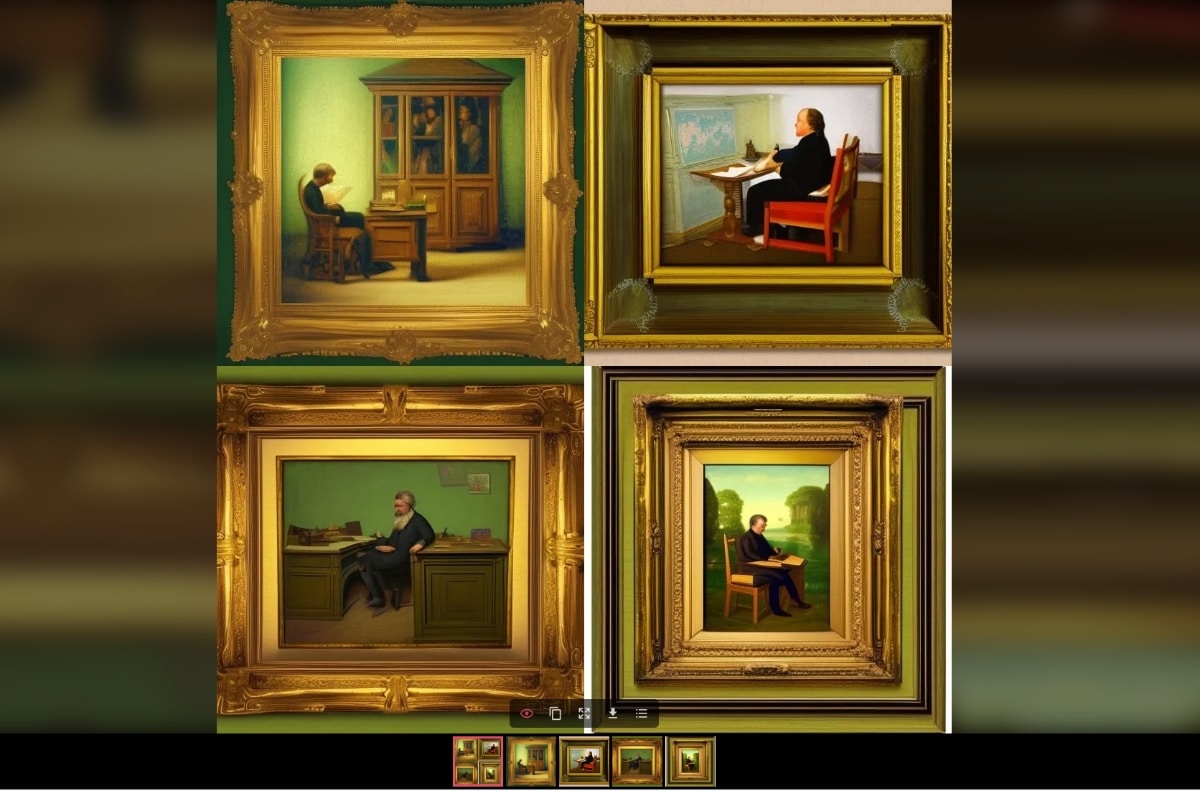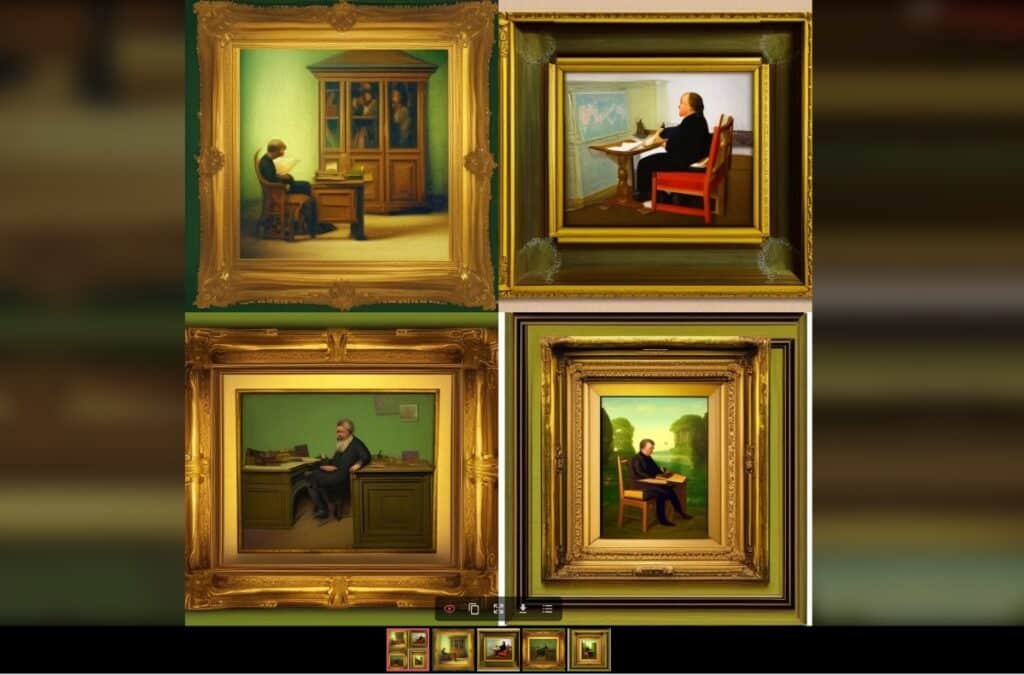 NightCafe uses artificial intelligence (AI) technology to combine any number of different elements together in order to create unique, high-quality images. The tool has a wide range of features that make it stand out from other image generators. It can generate images using both photographs and text. NightCafe includes a variety of advanced tools for customizing the generated images and supports multiple languages and cultures.
Pricing NightCafe:
AI Beginner 100 Credits / Month $4.79 USD
AI Hobbyist 200 Credits / Month $7.99 USD
AI Enthusiast 500 Credits / Month $15.99 USD
AI Artist 1400 Credits / Month $39.99 USD
ImageUpscaler
ImageUpscaler is an AI-powered image enlargement tool that provides outstanding results. This revolutionary generator can upscale any size of a photo, be it a small logo or a huge poster. By using advanced algorithms, this image generator can detect and remove noise and artifacts from photos, as well as enhance their sharpness and color saturation. It even has options for adding effects to your images such as blurring or vignetting. It also maintains the visual details and the color palette of your original images.
Pricing ImageUpscaler
Test Mode – Free
Subscription – $9 / Month
Advanced – $39 / Month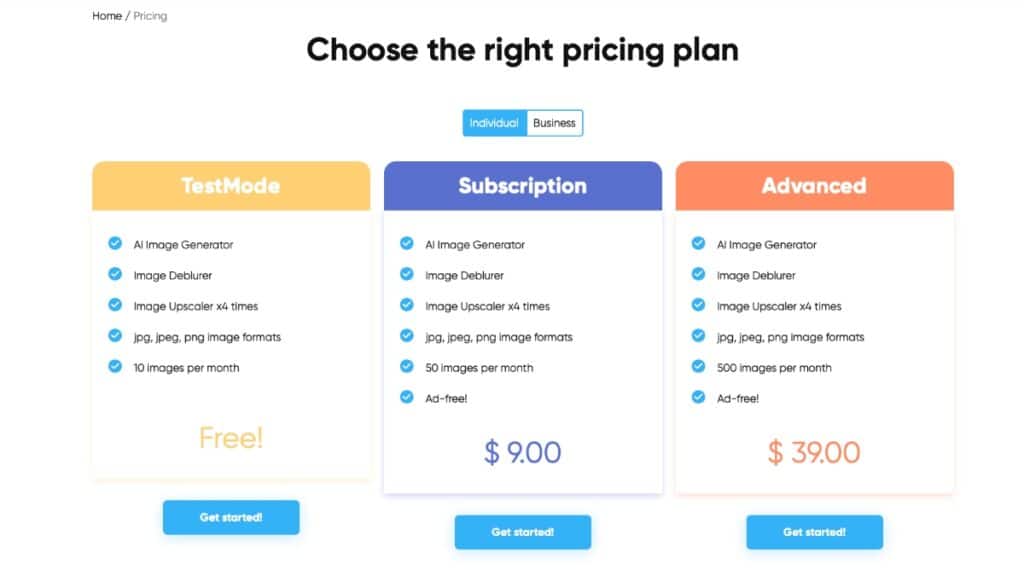 How to choose the best image generator?
When it comes to choosing the best image generator, there are several things you need to consider. The first is what kind of images you'll be creating.
Are they static or animated? Do you need a tool that offers a wide range of options, or something more basic? Consider also how much control you want over the customization and editing of the images.
Some tools will give you more control over color, size, and other elements than others (check them out in our list of artwork generators). Additionally, consider how much experience and skill you have working with design software—some tools are better suited for those who are new to image creation, while others offer more advanced features for experienced users.
Finally, think about the costs of using an image generator. Many image generators are free, while others require a paid subscription. Consider which features are worth the money before you make your decision and if you also have additional costs for using a writing generator if you're using this for your blog posts.
Don't worry if you're unsure of what to look for in an image generator—our list of the best tools on the market can help you find one that meets your needs. With it, you'll be able to compare different features and decide which one is the best fit for you.
So go ahead and take a look! The perfect image generator is just around the corner and we'd love to see the images the generators come up with with the prompts you write so feel free to share them via the comments below!