Do you want to create one-of-a-kind voices that make your projects stand out? Our selected AI voice generators will do exactly that. These amazing tools use artificial intelligence to generate incredible voices from text or audio, giving you access to countless unique sounds. Read on for more information.
What is an AI voice generator?
An AI voice generator is a technology that enables computers to create human-like speech. It works by taking text input from the user and converting it into voice output using artificial intelligence technology.
The AI voice generator can be used for creating natural-sounding voices for videos, audiobooks, game characters, or any other type of media. With this technology, users have access to countless varieties of synthetic voices that sound like real people speaking.
So whether need an animated character's voice or an automated customer service representative's speech, the AI voice generator will help you. In general, by using the combination of such tools and AI image generators, you can create high-quality videos for different purposes.
AI voice generators vs human voice over
When it comes to voice overs, there are two main options—an AI voice generator or a human voice over. So which one should you go for? Let's take a look at the pros and cons of both.
AI Voice Generator Example
Pros: The biggest advantage of AI is its affordability. It's much cheaper than hiring a human voice over professional. It's also fast, as you can simply enter your text into the software and quickly get back your audio file.
Cons: Artificial Intelligence lacks the personal touch that you can get with a real person. The audio quality may also be lower than when using a human voice over artist and some people may find it less engaging.
Human Voice Over Example
Pros: A human voice adds personality and engagement to your project. You can also pick different voices depending on the style you're going for and they're sometimes of a higher quality than an AI voice generator.
Cons: It's pricier than using AI, as you have to pay for their time, talent and expertise. It will also take longer to get the audio files back since you have to consider the artist's availability.
At the end of the day, it all comes down to what kind of project you're doing and what budget you can allocate for it.
The Best AI voice generators
Let's review some of the most outstanding AI voice generators for various need.
Murf.ai
Murf is the perfect tool for adding life to your projects. Whether you're creating an explainer video, a podcast episode, or even an audiobook, Murf can make it sound like a professional production. They provide voices in 20 different languages that feel as natural as if they were recorded by real people.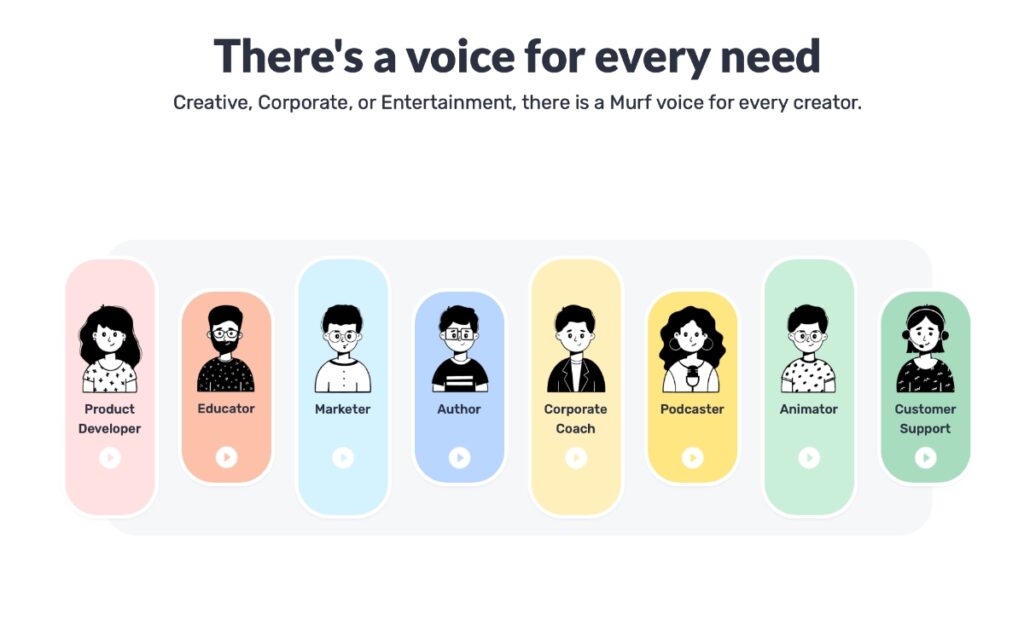 It not only offers great AI voices, but features a comprehensive suite of tools that allow you to create engaging and captivating audio and video clips. Through its Studio feature, you can add images and videos, adjust timings, layer sound effects and much more.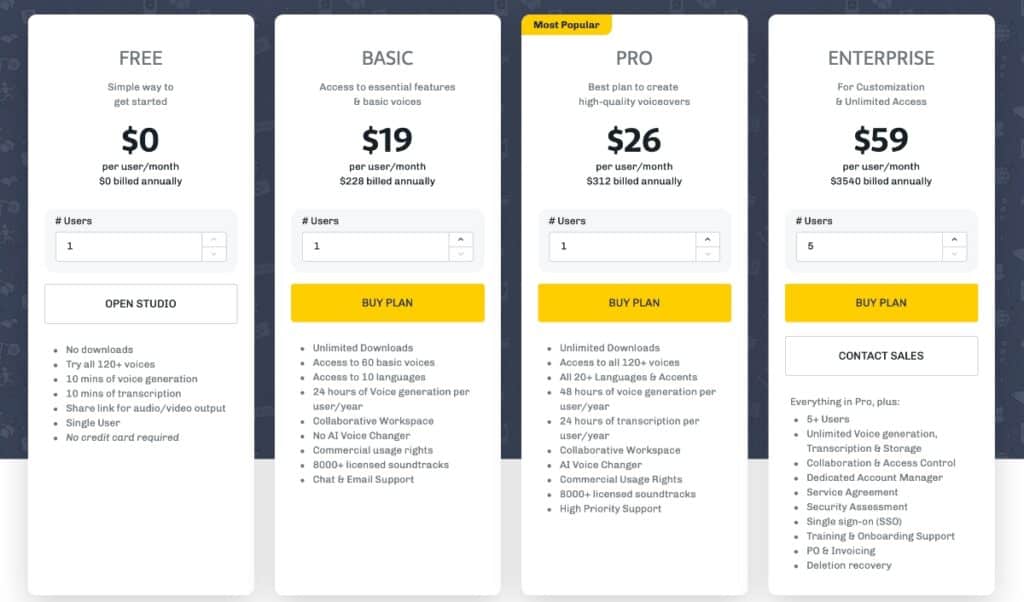 Speechify
Speechify is the ultimate solution to take your productivity to the next level. With its voice over generator, you can easily turn any text into audio with a natural-sounding voice.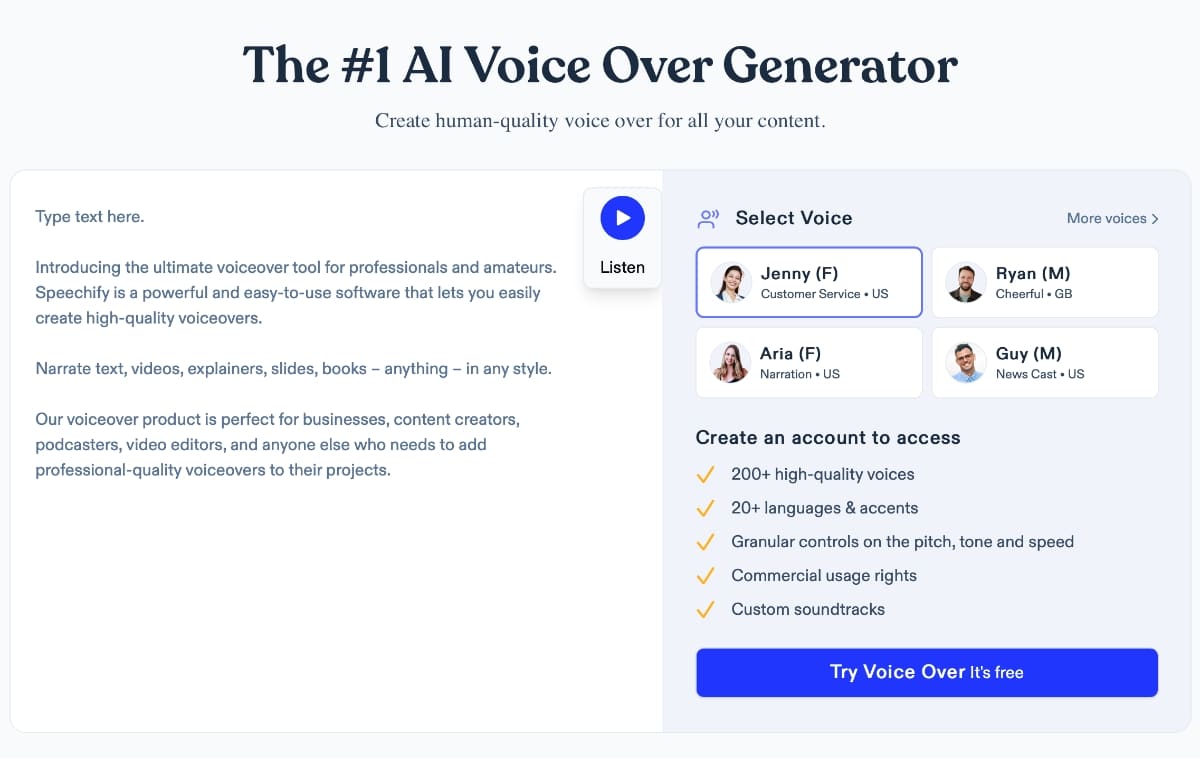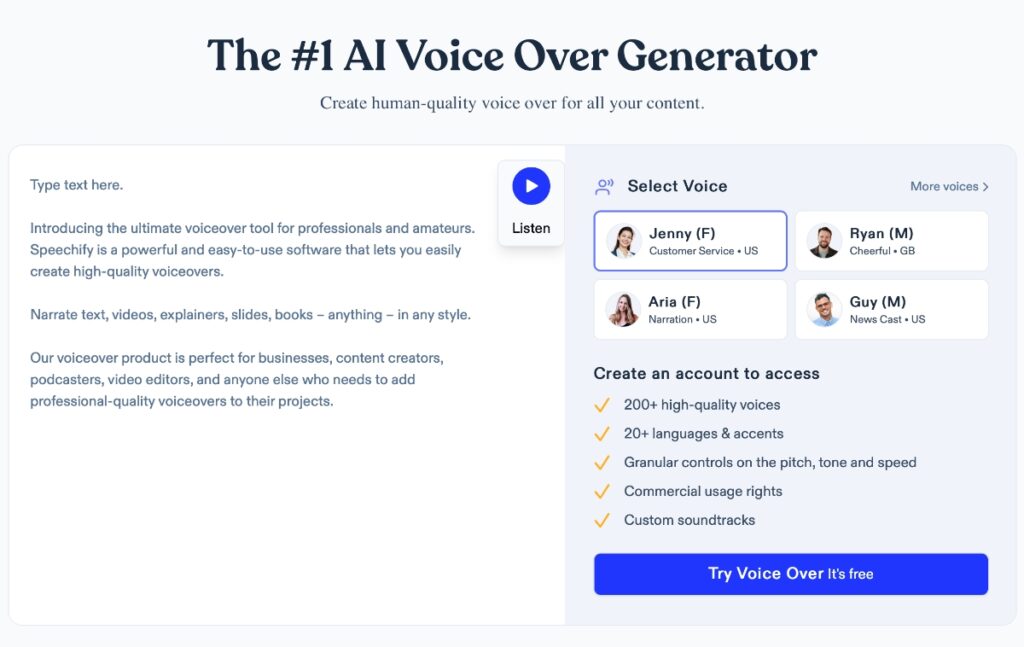 All you have to do is type in the text you'd like to hear spoken, select a voice and listening speed and press "Generate"! You'll be amazed at how natural and life-like the generated audio sounds.
The platform gives you access to over 200 high-quality voices in 20+ languages & accents. And with the granular control features, you can customize your audio to make it sound just right—whether that's adjusting the pitch, tone or speed of each track.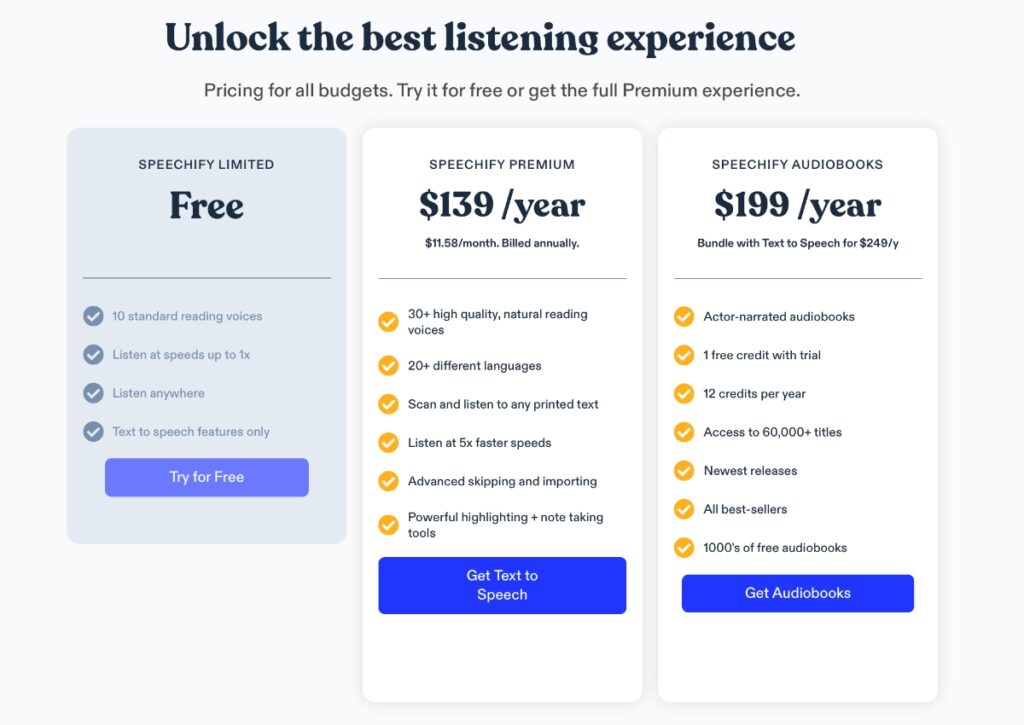 Plus, when you sign up for an account, you get commercial usage rights for all your projects—so you don't have to worry about copyright issues.
Voicebooking
Voicebooking offers a wide selection of audio services, such as audio book narration, e-learning narration, radio commercial voice over, voicemail recording, voice over translations and web video voice over.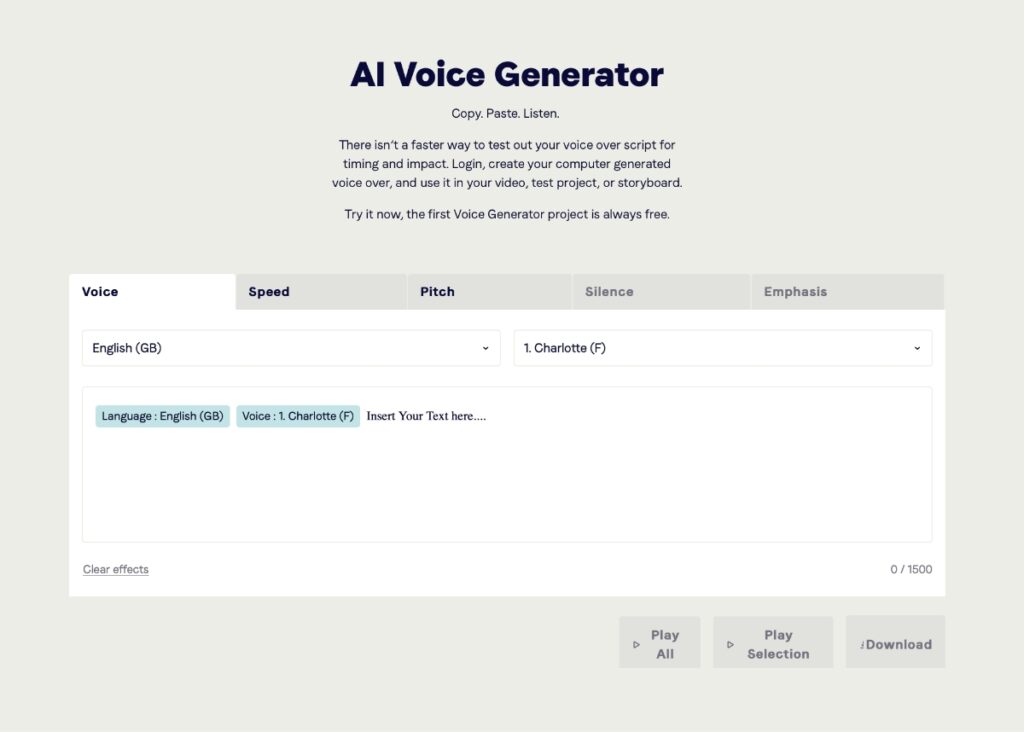 Voicebooking makes it easy to get your message across in a professional, engaging way. You can add emphasis on certain words and create pauses to make your content sound more natural and human-like.
Typecast
Typecast gives you the power to dub your content with the best AI text reader and voice synthesizer. Just type in your text, select the perfect character for it and customize the voice style you want.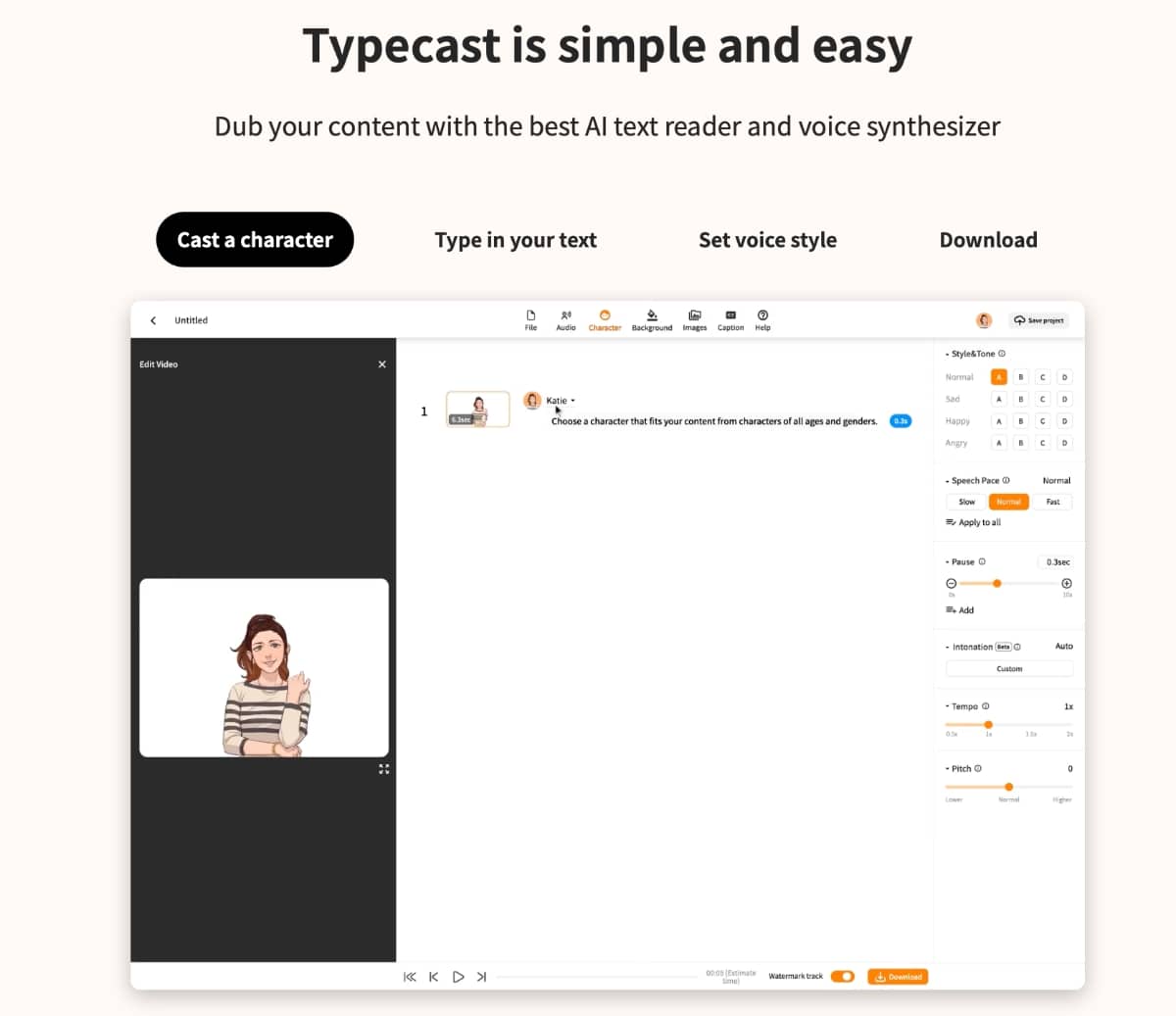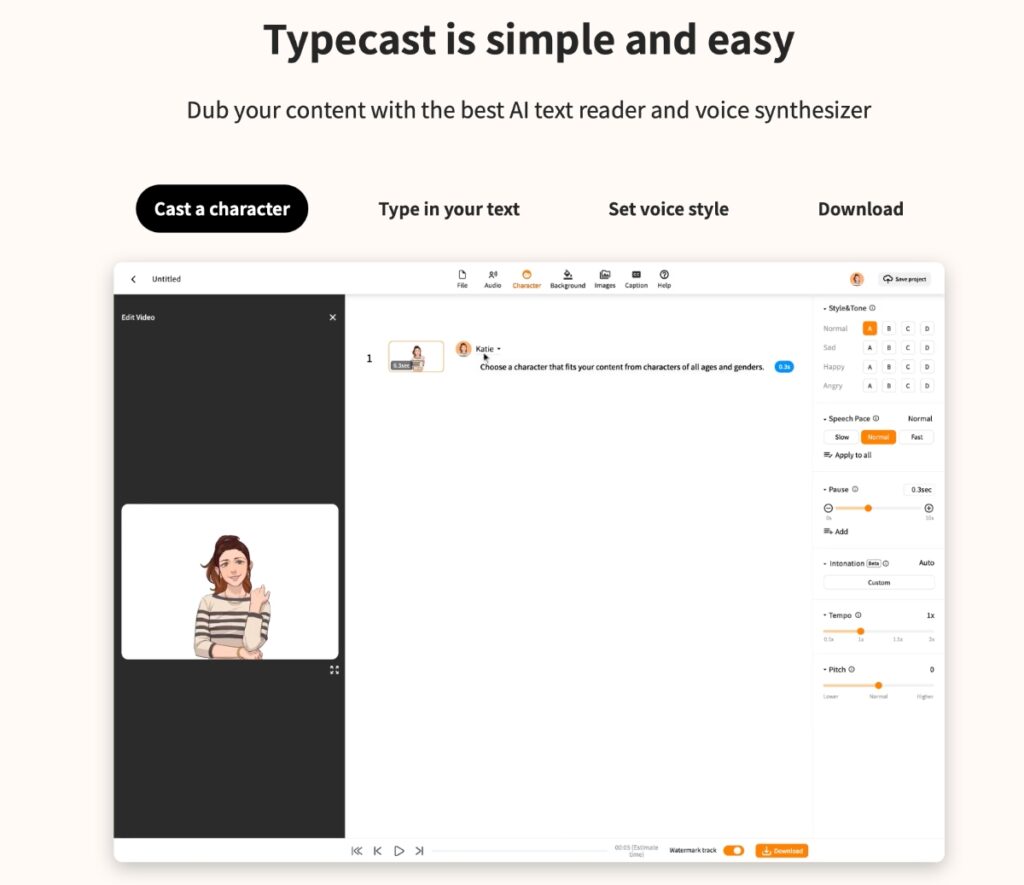 With over 300+ high-quality voice overs, Typecast helps you turn your written words into compelling audio for any purpose. Whether you're creating an audiobook, educational content, sales materials, documentary films, training videos or gaming soundtracks—Typecast has a template that fit your needs.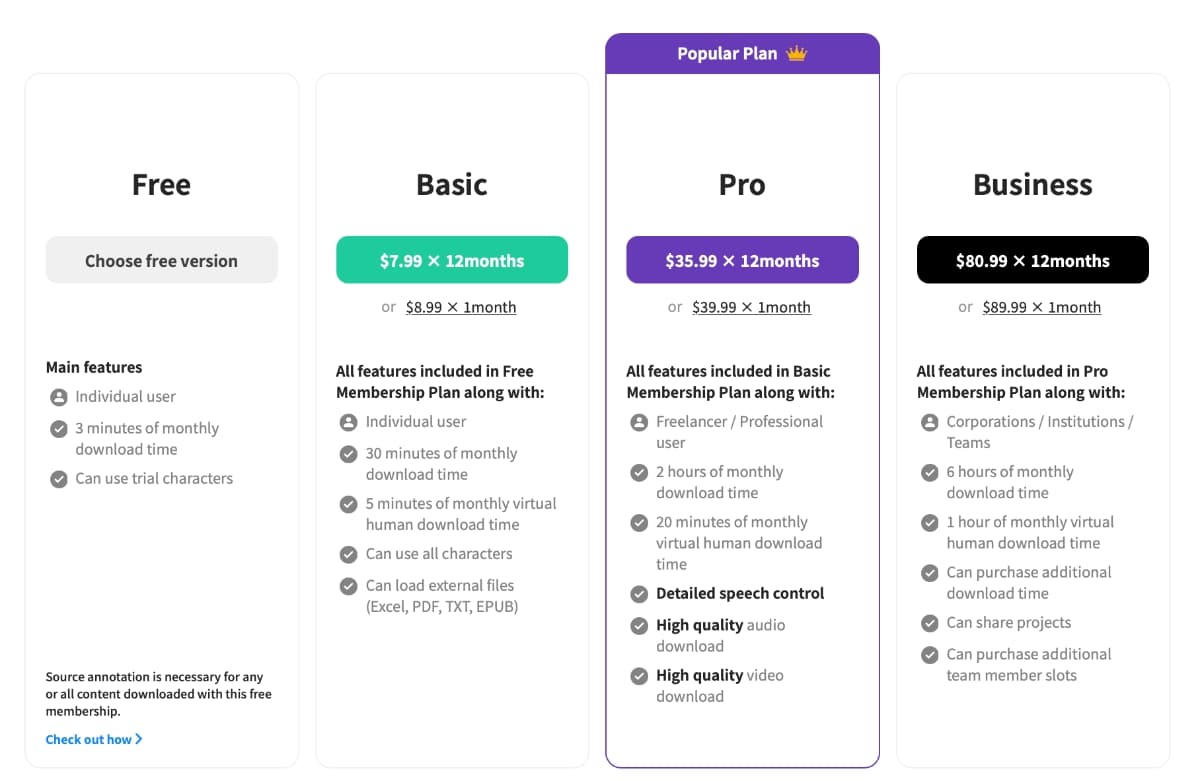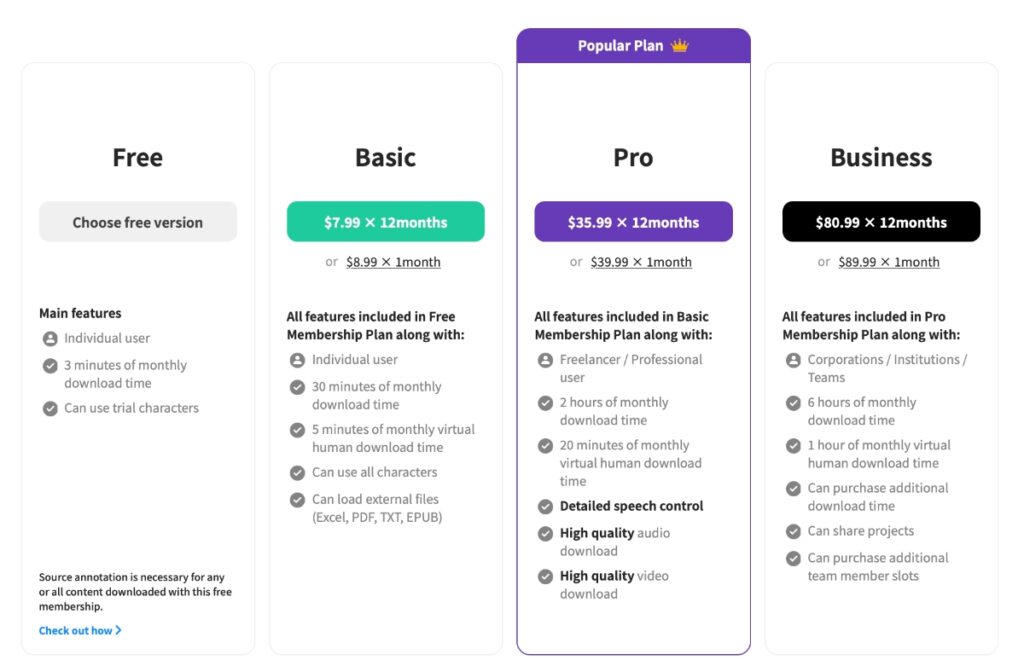 VoiceGenerator.io
VoiceGenerator.io is the perfect tool to help you quickly and easily generate audio from text. With just a few clicks, you can create voice recordings of your written words for podcasts, videos, presentations, and more. Plus, it's totally free so you don't have to worry about spending money on expensive tools.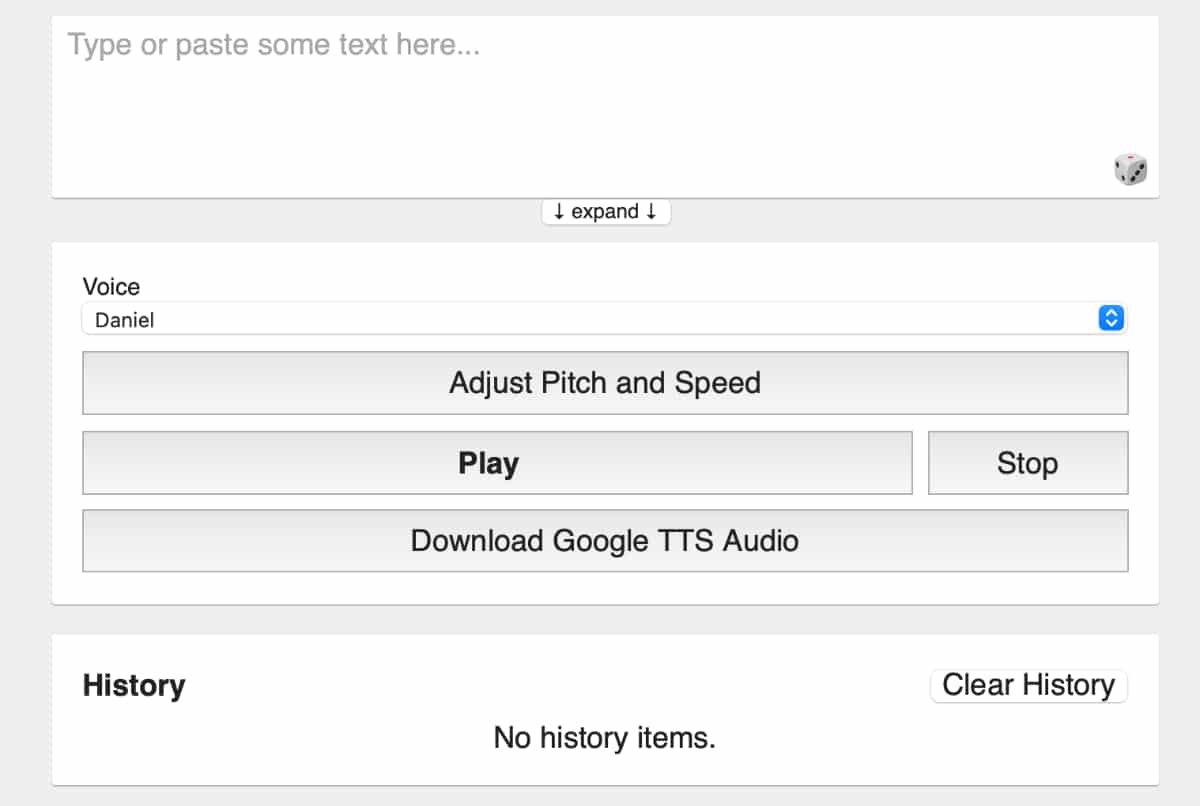 And since it uses your browser's built-in text-to-speech technology, the voices you hear will vary depending on which browser you're using. So it gives you lots of choice for creating unique and custom audio recordings. You can even download the audio files for further editing or redistribution if desired.
Play.ht
Play.ht uses advanced machine learning technology to generate realistic TTS audio in a matter of seconds, no matter the length or complexity of your text. They offer over 50 languages and multiple voice styles so you can find the perfect voice for your project.
Play.ht lets you choose from a huge library of 907 natural-sounding voices that sound like real humans – all with accurate intonation and pronunciation. Besides, you can layer different voices together to create an engaging conversation or captivating story.
Downloading generated MP3 and WAV files is quick, easy, and affordable. By using this tool, you'll save time and money creating professional audio content without having to hire a voice artist or purchase expensive software.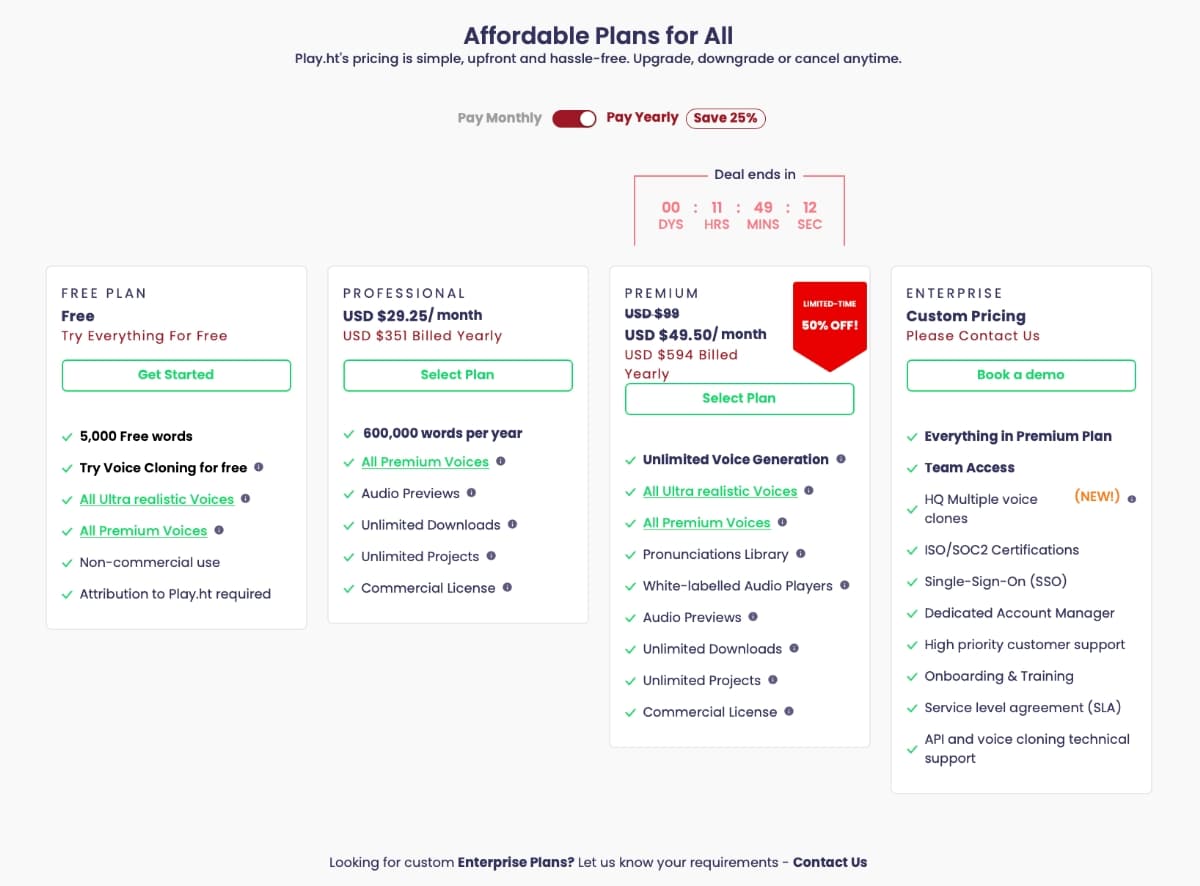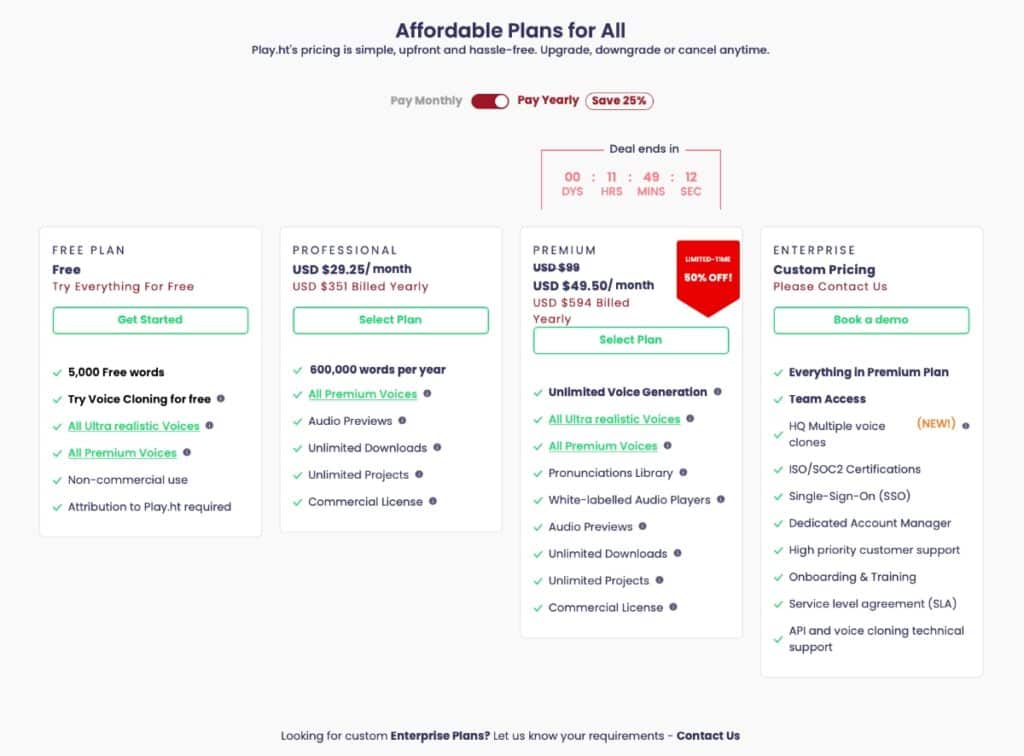 Narakeet
With Narakeet, you can quickly generate narration in over 80 languages using text-to-speech technology. This means no more spending time trying to find the perfect voice actor or painstakingly recording your own audio. Just type in what you want said and get instant, professional results with AI-generated voices that sound like real people.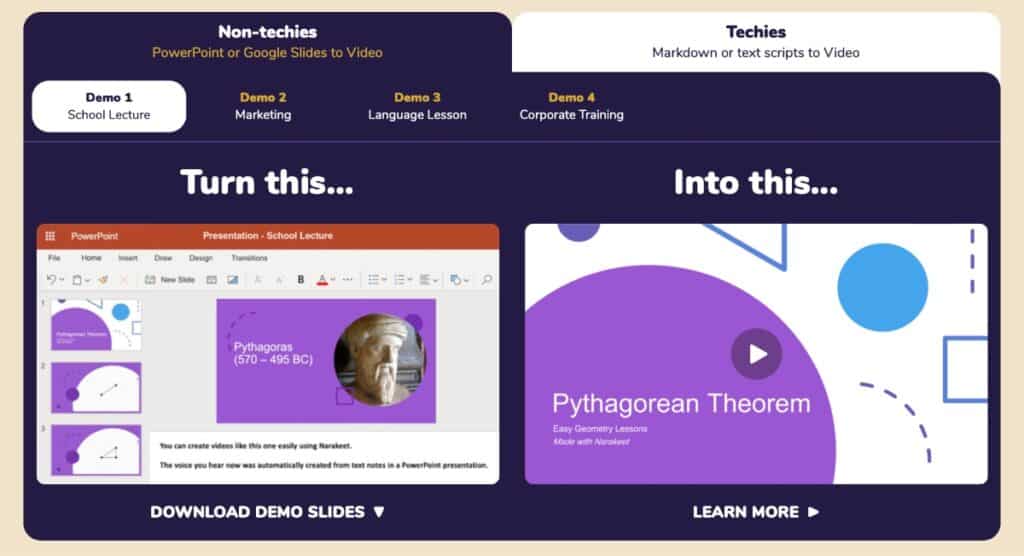 Narakeet also makes it easy to turn your Powerpoint, Google Slides and other presentation slides into engaging videos. All you need to do is upload your presentation and Narakeet will take care of the rest.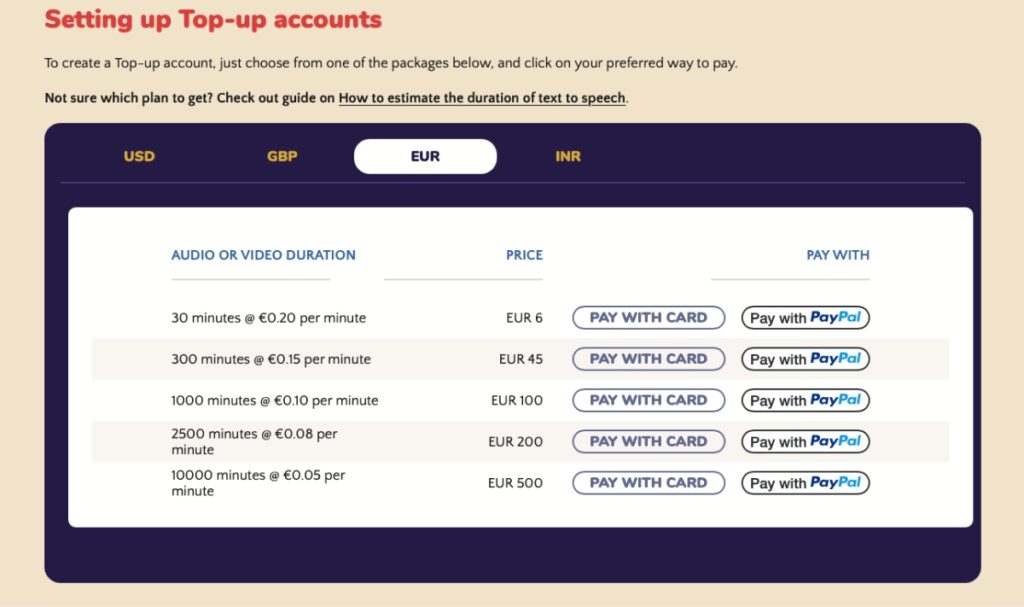 Common applications of AI voice generators
AI voice generators can be used in a variety of applications to make people's lives easier. Let's discuss a few of them below.
Remote Teaching
AI voice generators can be used to create virtual teachers who can speak with students remotely and guide them through lessons. This is useful for teachers who need to interact with their classes online, as well as for distance learning programs that want to provide high-quality instruction.
Smart Home Devices
AI voice generators allow smart home devices like thermostats and security systems to communicate with users in a natural way. This makes it much easier for users to get the information they need without dealing with complicated menus or commands.
Robots & Automation
AI voice generators can be used to give robots and automated systems a "voice" of sorts. This makes it much easier for users to interact with these systems, as they can understand natural language commands and respond in kind.
Virtual Assistants
AI voice generators are essential for creating virtual assistants like Siri or Alexa. These assistants can answer questions, provide information, and help out with everyday tasks, making life easier for their users.
Video Animation Overlays
AI Voice can easily be combined with AI Video Generators to overlay animations or other videos with AI voices or AI-generated music. It will probably not take long before a full-service ai software with integrated music, voice, and video will be created!
These are just a few examples of how AI voice generators can be used to make people's lives easier. With the right implementation, this technology can revolutionize the way we communicate with digital devices.