The very first website went live on the Internet back in 1991. From its humble beginnings, the Internet has come a long way, with over 5 billion active users now, or around 63% of the global population.
Many people now anticipate the arrival of a new internet paradigm they call Web 3.0 (often spelled as Web3). They believe that a new generation of technologies might have a similar revolutionary effect on society as Web 1.0 had in the '90s.
What's special about web 3.0?
To better understand Web 3.0, compare it to the concepts you are already familiar with: Web 1.0 and Web 2.0.
Web 1.0: The Static Web
The "static web" is a term used to describe the earliest iteration of the internet. It was constructed entirely of static, non-interactive webpages with very nothing to offer in the way of interactivity.
The first generation of the Internet was essentially just a place to view static pages. Only a few people were in charge of content creation, and it was difficult to find what you were looking for.
Web 2.0: The Dynamic Web
In 2004, O'Reilly Media and MediaLive organized the first Web 2.0 conference to demonstrate new web-based software applications.
Later in 2005, YouTube was introduced. Web 2.0, in which the video-sharing site played a significant role, signified the internet's transition into the era of dynamic content. For the first time, visitors to a website could do more than just read and comment on posts; they could participate actively in the development of that website.
The rise of social media platforms is often cited as the most striking indication of the current period. Soon after, smartphones came out, and in 2007, Apple officially launched the first iPhone.
In little time at all, we were able to instantly produce, distribute, and comment on material from the convenience of our fingertips. If Web 1.0 was limited to reading content, then Web 2.0 demonstrates the full potential of the internet by allowing for both reading and writing.
Web 3.0: A New Upgrade
Now we reach Web 3.0. It's like a "read/write/own" version of the web.
Defining Web 3.0 is difficult since, at its core, it is still a collection of ideas rather than a solid concept. Web 3.0 includes the technology and principles at the heart of cryptocurrency, making it appealing to cryptocurrency developers and fans. These include decentralization, token-based markets, and blockchain.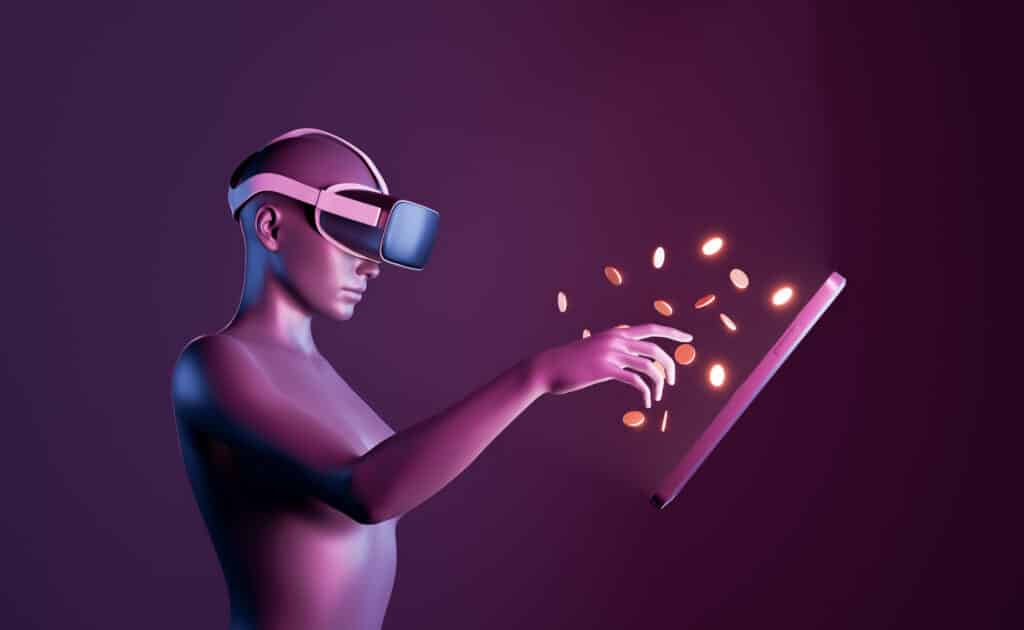 For the most part, this Web3 vision represents a more egalitarian take on the current state of the internet. The idea is around distributing power to the general public rather than keeping it in the hands of a select few, such as the already dominating big data firms. Simply said, this is the definition of decentralization.
With decentralization, consumers may conduct transactions directly with one another through the internet, bypassing centralized authorities and saving time and money. Privacy, openness, and user control are given more consideration.
And here is where blockchain technology and digital currencies come into play. By storing data on a distributed ledger outside the reach of any central authority, cryptocurrencies and the token economy promote this decentralized paradigm.
The numerous opportunities of WEB 3.0 also inject a lot of FOMO into people. If you're one of those. here's our comprehensive guide on how to balance your mind and deal with the fear of missing out.
7 Trustworthy Metaverse Newsletters
The era of the Metaverse has come, and with it comes rapid change and growing interest in this revolutionary concept. Due to the vast number of perspectives and points of view that are spread over the internet, it is very important to focus on reliable material and experts who get to the bottom of the issue.
To keep up with the latest developments and insights, this is this newsletter list on the metavese you'll want to subscribe too. You may find the one that best suits your needs, or subscribe to them all, either way, you'll expand your knowledge of this new virtual world.
Want to even dive deeper into the metaverse? Check out this metaverse book list.
Inside XR
Inside manages a series of newsletters that cover various aspects of technology; they share the same tone and structure, often featuring guest authors. One of them, namely Inside XR, explores the field of immersive technology in a detail. Lately, this newsletter expanded its coverage of the metaverse after previously discussing mostly VR/AR.
Still, compared to other metaverse newsletters, it puts more emphasis on NFTs (check the best NFT newsletters), such as how businesses are buying up land in virtual worlds like Decentraland or how brands are monetizing their presence in the digital reality.
Of course, not every newsletter will appeal to your interest in cryptocurrencies and NFTs, but if you find the topic interesting, you should definitely give this one a try.
Everyrealm Edition
Everyrealm is widely recognized as one of the most dynamic participants in the metaverse environment. The company aspires to be the most reliable resource for news, analysis, and education on the metaverse.
Its newsletter delivers the latest metaverse and web3 news, highlights, and trends directly into your mailbox. Every week you can get the information that will provide you with an advantage in the digital sector.
To deepen your knowledge about metaverse, you can visit Realm Academy run by Everyrealm. It's a virtual educational institution that offers users the opportunity to take web3-related online classes.
TIME – Into the Metaverse
Covering global cultural events with precision and humor that leaves most journalists green with envy, TIME magazine is a media giant. Because of their international outlook, their coverage of political and cultural events resonates deeply with their readers. As if that weren't enough, they also produce a top-notch newsletter on the metaverse.
The newsletter adopts a broad view and covers all metaverse major developments. TIME examines the societal effects and the activities of major companies like Meta and Epic Games. It's definitely worth checking out if you want a more conventional viewpoint.
The Metaverse ETF (Roundhill Investments)
Roundhill predicts that the metaverse will one day replace the present internet and provide a seamless transition between the digital and physical worlds. The company places a strong emphasis, not only on the design of carefully planned funds, but also on the provision of educational material and tools to investors. The Roundhill Ball Metaverse ETF (also known as the "METV ETF" newsletter) is made to provide investors with the latest news in the metaverse world.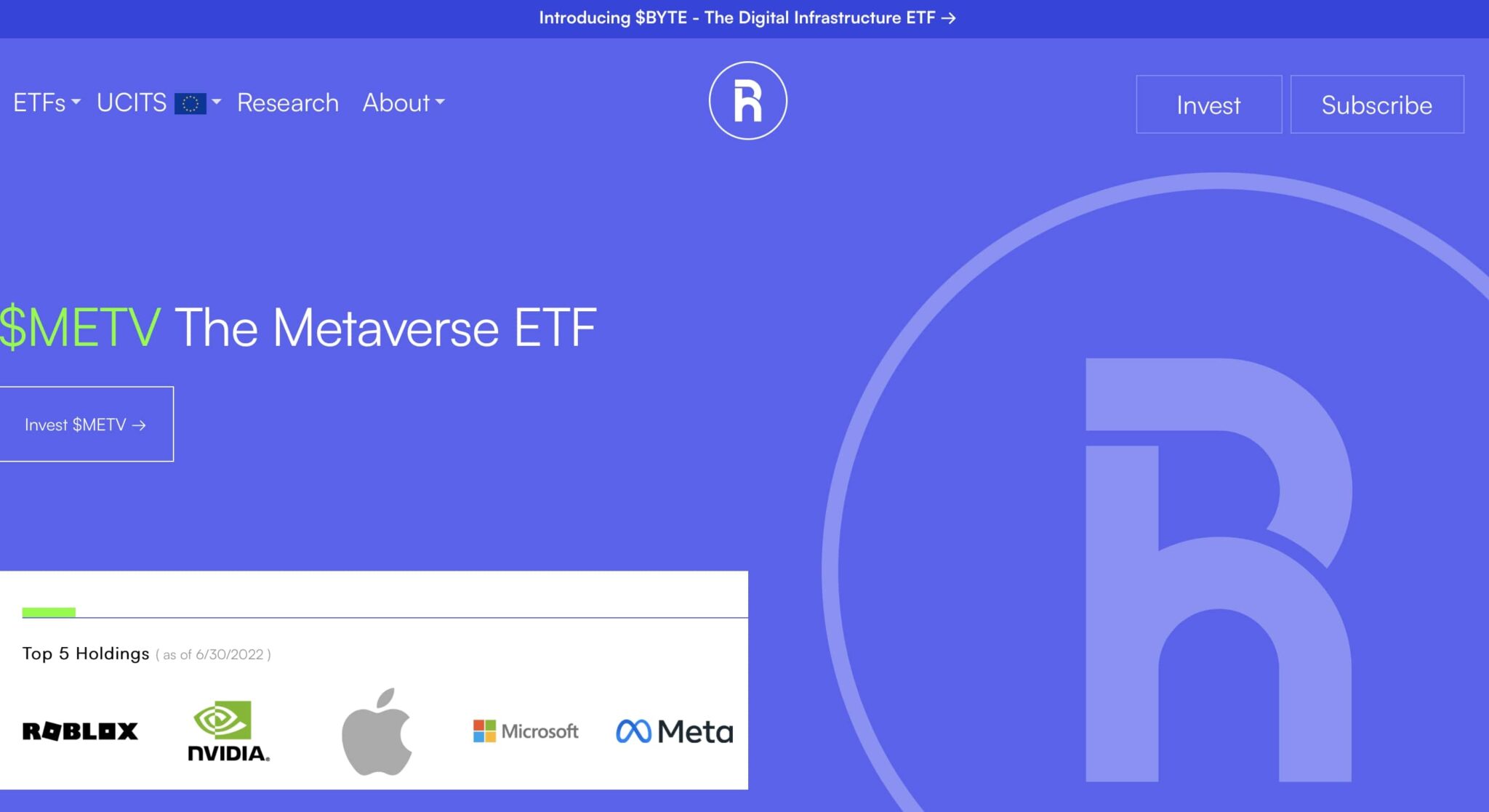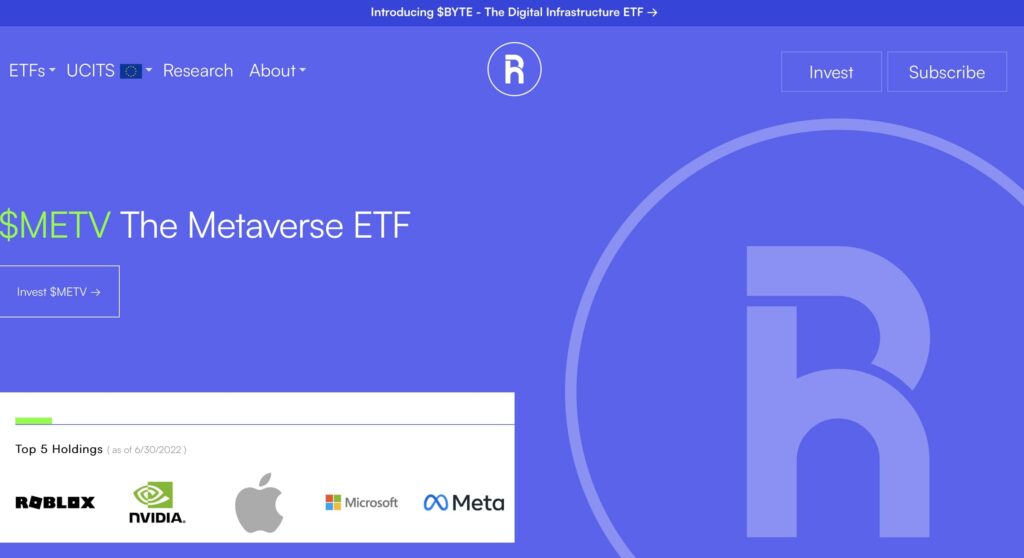 Web3 University
In its newsletter, Web3 University gives a crash course in Web3 development in just five days. The website offers a variety of online lessons covering topics such as cryptocurrency development and Solidity contracts.
These courses are taught by notable people in the Web3 development community and provide material for learners of all skill levels. Many articles on the site are created by technical authors who specialize in Web3 technology. Web3 University is contributing to the growth of an information database that will eventually amount to a university's worth of material related to the metaverse.
NFT Plazas
If you're looking for unbiased metaverse news, NFT Plazas is a great platform to use. Being launched in 2018, it has quickly become the go-to source for news related to expanding the Virtual Blockchain World industries. The website releases articles about metaverse news almost every day, covering multiple fascinating topics. The goal of its newsletters is to get the word out about all the great things that come with cutting-edge developments, especially those in the metaverse.
XRToday
XR Today covers the latest metaverse news that you must be aware of. To keep informed of everything happening in the metaverse industry, XR Today's newsletters are an invaluable tool. With this website, you'll have access to all the knowledge you require regarding metaverse, including specialized content, educational resources, video-first interviews, and even virtual meetings.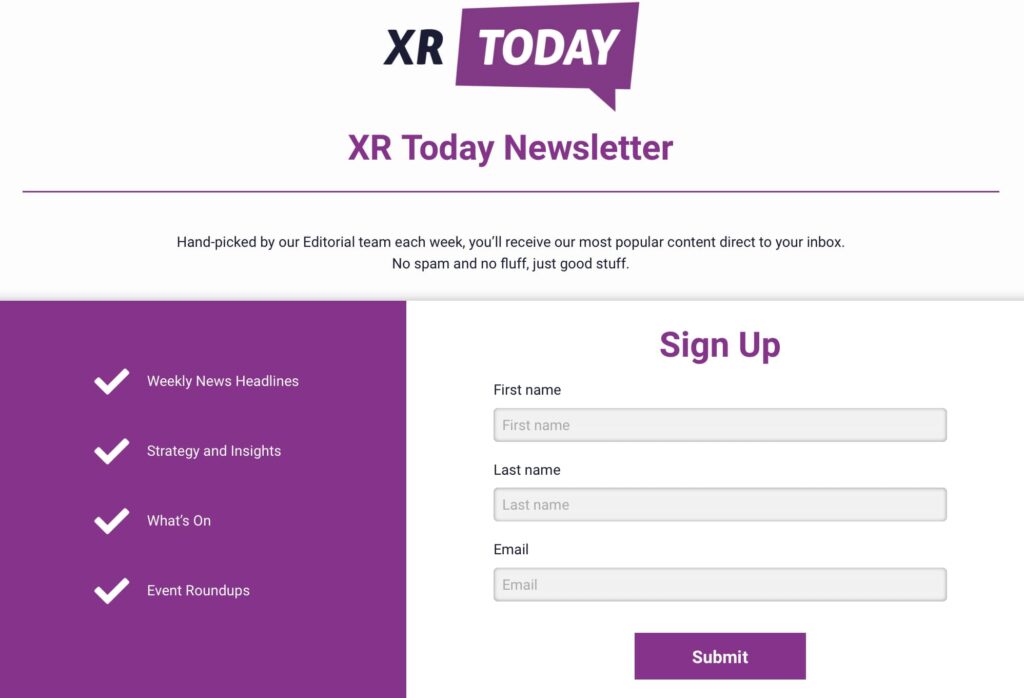 Why Sign Up for a Newsletter?
Newsletters are a crucial communication tool for learning nowadays. Subscribing to any of the metaverse newsletters (and crypto and nft newsletters) will help you stay up-to-date with the latest information on the industry. It's a very simple way not to miss important updates, especially if you don't visit your websites regularly.
What's more, well-written newsletters can save you tons of time. They are often brief summaries of the most relevant information, which helps you get straight to the key ideas. Some newsletters even contain a list of upcoming online and offline events, reminding you of upcoming conferences and events in the metaverse world, virtually or not!